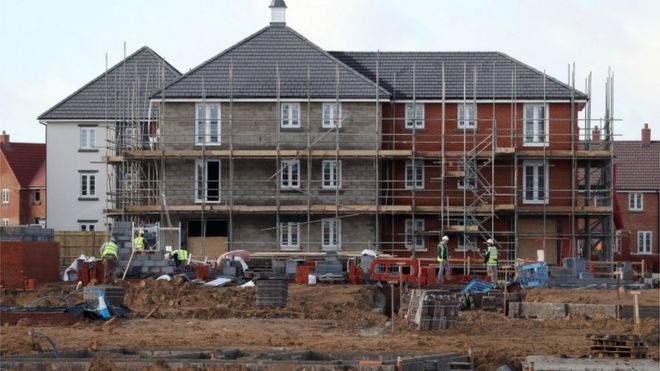 Areas where house prices far outstrip what people earn would be asked to build up to 40% more homes than planned, under government proposals.
MPs were told it would mean some areas in England "would deliver large numbers well beyond what communities previously agreed as part of their local plans".
The communities secretary said a new formula for determining housing need was needed to address the nation's housing crisis.
But it is likely to face resistance from some local authorities.
Councils have long been in charge of deciding where new homes will be built, based on what they they think is best for their area and set out in "local plans".
'Starting point'
But Communities Secretary Sajid Javid said this system was "simply not good enough" and "does not give an accurate picture of housing need across the country".
Under his proposals, many councils would have to tear-up their local plans to make room for up to 40% more new homes or a number based on Office for National Statistics predictions of the number of new households in the area, whichever was higher.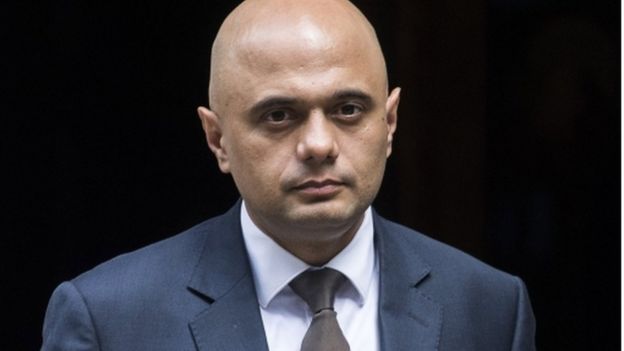 A second stage would be to build more in the least affordable areas.
"In any area where the average prices are more than four times average earnings, we increase the number of homes that will be planned," he told MPs.
If the new formula was applied across England, it would mean 266,000 new homes per year – a 66,000 increase on current plans, he told MPs on Thursday.
According to the Office for National Statistics, house prices are more than four times average earnings in most areas of England – in the London borough of Kensington and Chelsea, they are 38.5 times annual earnings. But because the new formula takes into account other factors, like projected population growth, not all areas would be expected to see an increase in planned housing.
Of 304 areas in England for which the government has the relevant data, 156 would be told that their housing requirements were on average 35% higher than planned. The remaining 148 would see their assessments fall, Mr Javid said.
The higher the "affordability ratio", the higher the number of new homes required, he said.
He described the proposals, which have gone out to consultation, as an "honest, open and consistent" solution to housing shortages.
'Council house building'
But Local Government Association housing spokesman Martin Tett said: "A formula drawn up in Whitehall can never fully understand the complexity and unique needs of local housing markets, which vary significantly from place to place.
"It is crucial that councils and communities can lead new development in their areas."
He said councils were approving 90% of planning permissions but "are often frustrated when approved homes aren't built quickly enough" and needed new freedoms and powers to bring about a "renaissance in council house building".
Mr Javid said his proposals should be taken as a "starting point" rather than "a hard and fast target" because some areas would be unable to build the homes required due to other factors such as national parks and areas of outstanding natural beauty meaning there is not enough space.
"We are not dictating targets from on high. All we are doing is setting out a clear, consistent process for assessing what may be needed in the years to come," he said.
'Warm words'
Labour's housing spokesman John Healey said, at a time of crisis in the housing market, ministers were simply "tinkering with the technicalities of the planning system".
"(Mr Javid) tells us it's not a hard and fast target, yet local plans must meet the new numbers and in more than half the country these numbers will go up by an average of at least a third. What is it? Tough action or warm words? Big stick or small beer?
"What action will follow a local authority's failure to use the numbers and deliver the local plan?"
In 2015, the Conservatives pledged to build one million new homes by 2020 – equating to about 200,000 a year. Figures published in May showed 147,000 homes were completed in 2016/17.