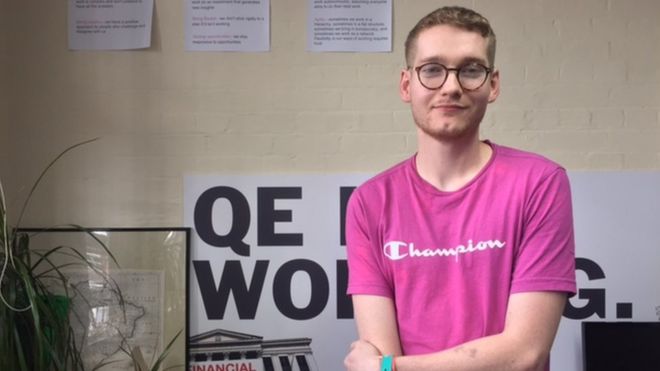 Simon Youel has experienced some of the perils of renting a home.
In the last four years the 25-year-old has lived in six different places and experienced sudden evictions and sharp rental increases.
So when Jeremy Corbyn told Labour's conference last weekend that his government would seek to reform the housing market and introduce rent controls, the comments were welcomed by Simon.
But not everyone is a fan of the Labour leader's proposals.
So what are rent controls and how would they work?
Simon thinks rent controls – measures where authorities either set rent levels or limit how much they increase – are "long overdue" in the UK.
He has recently been told he has a month to find a new home after his landlord decided to refurbish the house in which he lives in Kilburn, north-west London.
"Any policies which can make housing more affordable for everyone would be good, but it [rent controls] still feels quite moderate.
"I think far more radical action has to happen if we're really going to tackle the root of the problem, which is the housing shortage."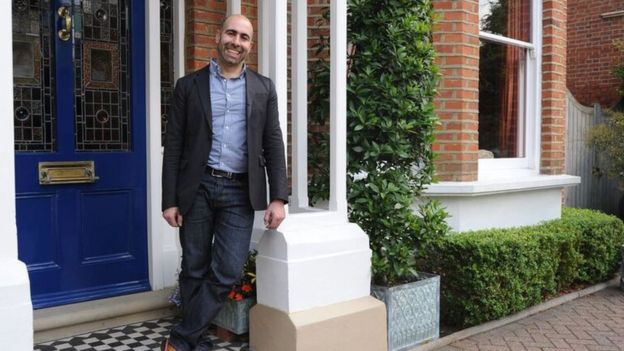 But Richard Blanco, a private landlord who manages 13 properties across London, is against state intervention in the market.
He says allowing authorities to decide what level rents should be would "decimate" his business and, along with capped rent rises, would ultimately hurt renters.
"I would feel very angry because I've built my business over many years with a lot of hard work.
"I house 28 adults and five children and their homes would be at risk."
So who is right?
Jeremy Corbyn's conference pledge to introduce rent controls is not entirely new – it was also proposed by the man he succeeded as leader, Ed Miliband, in 2015 and was in the party's 2017 manifesto.
But whereas then Labour proposed capping how much rents can increase and making three-year tenancies the "norm", Mr Corbyn alluded to something more radical in his speech – that cities should have these powers devolved to them.
This has led housing experts, including the charity Shelter, to question whether the Labour leader wants areas to be able to set rent levels – a more controversial policy.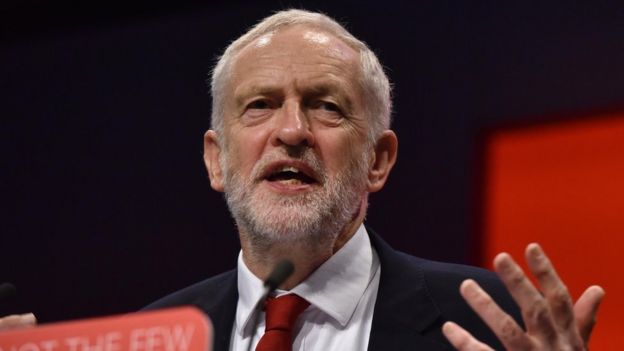 How would rent controls work?
Anna Clarke, a senior research associate at the Cambridge Centre for Housing and Planning Research, said one possibility would be for local authorities to reduce rent levels from the current market rate to levels comparable to social housing.
The effects of this would vary greatly around the country, she said.
In some areas, such as parts of northern England, the difference between market and social housing rates is small, so the change would be negligible, whereas in others areas, like London, it would be far greater.
Other European cities also provide examples of how rent controls could work.
In Paris, for example, rental prices are set by a third party in areas of high demand, while in German cities like Berlin and Munich there are caps on how high rents can be.
The UK's recent past also shows how rental controls can work.
Before the 1988 Housing Act reduced regulation of the private rented sector, rents were usually decided by the Valuation Office Agency, which set a "fair" level of rent for the property and calculated how much that amount could increase.
A number of people still live under these old arrangements, often paying well below the market rates for rent.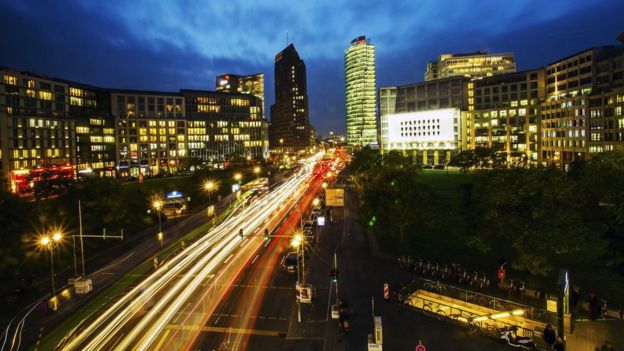 But would rent controls be effective?
While many experts think the capping of rent rises – especially when combined with longer tenancies – could benefit renters, they are more sceptical about public authorities setting rent levels.
Ms Clarke said there would be "winners and losers" if rent was set by cities or towns.
Some would benefit from lowered rents, she said, but others might struggle to find housing because of a reduction in housing supply caused by buy-to-let landlords selling their properties or struggling to get mortgages.
"Some of the existing tenants would see a big fall in their rent and that would be a really good thing for those struggling to afford their rent.
"But there would be losers and some of those would be the poorest in society who can't get any housing at all, who can't find somewhere to rent."
Whether or not Labour win the next general election and implement rent controls, there appears to be a growing trend for the policy in other countries, Kath Scanlon, a senior research fellow at the London School of Economics says.
"It goes in cycles," Ms Scanlon said.
"In the late 20th Century places everywhere were removing or relaxing rent controls, but I'd say it's swinging back the other way now."
She said the policy was "politically attractive" because it shows governments to be tackling the problem of unaffordable housing.
But Ms Scanlon said rent controls were only addressing the symptoms of a problem, caused by a lack of housing supply.
"Rather than putting all our eggs into the basket of private speculative house building, out of which we carve a little portion of affordable housing, we should be reviving the construction of public housing, of housing association affordable housing, at a much bigger scale," she added.