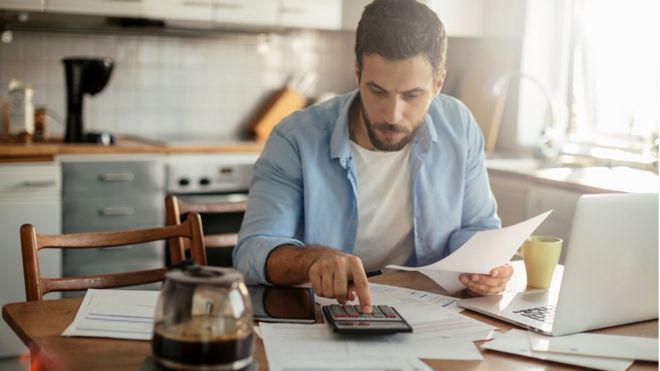 The cost of taking out a fixed-rate mortgage has started to rise, even though the Bank of England has kept base rates at a record low.
Barclays and NatWest have become the latest lenders to increase the cost of some of their fixed-rate products.
At least nine other banks or building societies have also raised their rates in the past few weeks.
Anyone taking out a typical mortgage of £125,000 could now pay around £130 a year more as a result of the changes.
"Mortgage rates look like they're turning round from the record lows that borrowers have been enjoying," said David Hollingworth, associate director of London and Country Mortgages.
But no one on a fixed rate will see any changes until their current deal expires.
Extra £11 a month
On Friday, Barclays increased the cost of its two-year fixes by up to 0.2% percentage points. Repayments on a two-year fix at 60% loan-to-value will go up from 1.09% to 1.29%.
Anyone taking out a two-year fixed-rate mortgage from Barclays, and borrowing £125,000, will pay an extra £11.48 a month, according to London and Country Mortgages.
NatWest is increasing the interest rate on one of its five-year fixes by 0.9% percentage points, but more typically by 0.16% points on a two-year fix.
Other lenders that have increased rates include Nationwide, TSB, Halifax and Santander.
About four million people have fixed-rate mortgages.
'Do not hang around'
The reason for the rise is that lenders are having to pay more to access the funds they need to lend out to homeowners.
Even though base rates themselves have not gone up, so-called "swap rates" have risen in recent weeks.
These are financial instruments used by lenders, which reflect the expectation that base rates will go up in the near future.
The Bank of England has already suggested that rates will rise "in the relatively near term". Some experts think that could be as soon as next month.
"We are introducing changes to our mortgage rates that include a number of rate increases on our residential deals," said Mark Bullard, head of sales at NatWest.
"Swap rates have risen recently, on the expectation that interest rates will begin to rise in the near future, which has increased the cost of funding."
David Hollingworth advised anyone thinking of taking out a mortgage "not to hang around", as rates are likely to rise further.