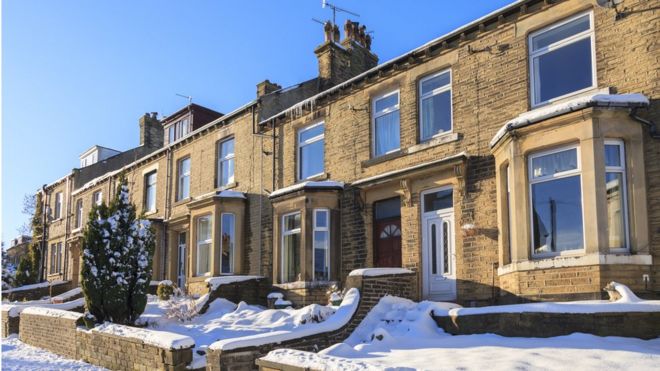 The number of households taking out new mortgages in November was the lowest in more than a year, according to official figures.
UK Finanace said High Street banks approved 39,507 mortgages during the month, the lowest since August 2016.
The figure represents a 5% fall on the same month a year ago.
November was the month when the Bank of England announced its decision to increase base rates to 0.5%, the first rise in a decade.
Many banks also increased the cost of fixed-rate mortgages before the announcement, which may have discouraged some buyers.
Howard Archer, chief economic adviser to the EY Item Club, said housing market activity may have taken a dent as a result of the Bank of England move.
"While the increase was only 0.25%, and mortgage rates are still very low, there may have been a significant impact on potential buyers' psychology," he said.
Towards the end of November Stamp Duty was abolished for first-time buyers on properties worth up to £300,000.
So it is possible that the number of mortgage approvals may recover once December's figures are published.
Mr Archer added that 2018 would be a very challenging year for the housing market, with activity likely to be "lacklustre" and house price rises limited to around 2%.
Credit cards
While the number of mortgage approvals fell in November, the amount being borrowed rose significantly.
High Street banks lent £13.9bn for mortgages in November, a 13% rise on the same month in 2016.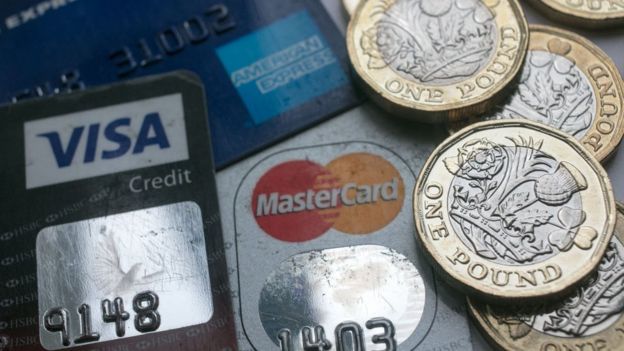 The annual growth in credit card borrowing rose to 5.3%, from 5% in October.
However that compares with peak growth of 6.4% in April 2017.
Mr Archer said the overall trend in credit card borrowing was now on a downward path.
"While net credit card borrowing rose in November, the Bank of England will likely take some comfort from the recent overall slowing trend in the growth rate, and will be looking for a continuation of this trend in 2018."
UK Finance said the figures reflected the fact that credit cards were becoming consumers' preferred method of payment, mirroring the declining use of loans and overdrafts.