House prices have fallen for the last two months running, according to the UK's largest lender.
The Halifax said prices fell by 0.6% in January, following December's fall of 0.8%.
It is the first time since the summer of 2016 that prices have declined in two consecutive months.
However, on an annual basis the Halifax said the cost of homes was still rising – by 2.2%. That is the slowest rate of increase since July 2017.
Rival Nationwide has already said that prices rose by 3.2% in the year to January.
"Although employment levels grew by 102,000 in the three months to November, household finances are still under pressure as consumer prices continue to grow faster than wages," said Russell Galley, the managing director of Halifax Community Bank.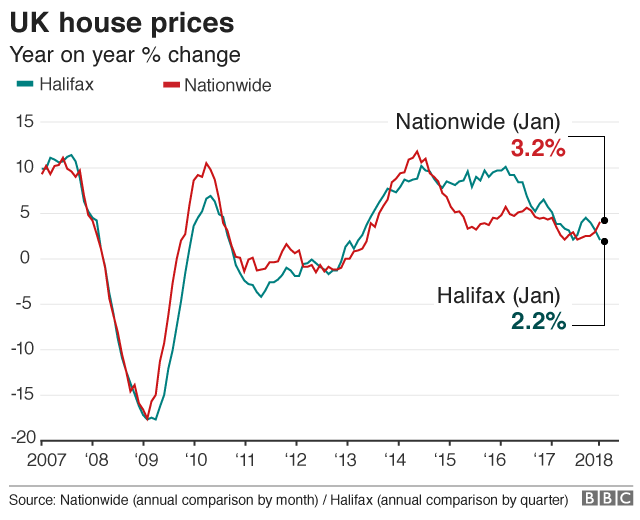 "Additionally, it's still too early to see any impact for first-time buyers from the abolition of stamp duty on purchases of up to £300,000, which was announced in the November Budget," he said.
One factor behind the falls may be the rise in variable and tracker mortgage rates, which followed the Bank of England's decision to raise interest rates in November.
However the Halifax pointed out that mortgage rates – particularly fixed rates – are still low by historical standards.