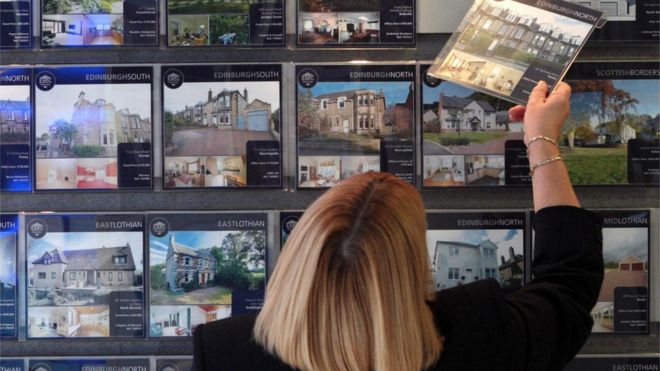 One of several organisations that resolves disputes in the property market has announced it is going to withdraw from the sector.
Ombudsman Services said it would no longer offer "a broken solution to a broken market".
It is one of at least four services that offers redress in arguments between property agents – including estate agents – and individuals.
It said it would complete its withdrawal by 6 August 2018.
Other services operating in the housing market include The Property Ombudsman, The Property Redress Scheme and the Housing Ombudsman.
"Redress in the housing sector is a really confusing picture for all involved," said Lewis Shand Smith, the head of Ombudsman Services.
"The patchwork of alternative dispute resolution and ombudsman schemes is a mystery to consumers and therefore is incredibly difficult for them to navigate."
The government is currently consulting on the creation of a single ombudsman to cover the whole of the housing market.
Other sectors – like energy and finance – already have just one dispute resolution service.
Property expert Henry Pryor said the present system was "bonkers", and the withdrawal of Ombudsman Services would be good news for consumers.