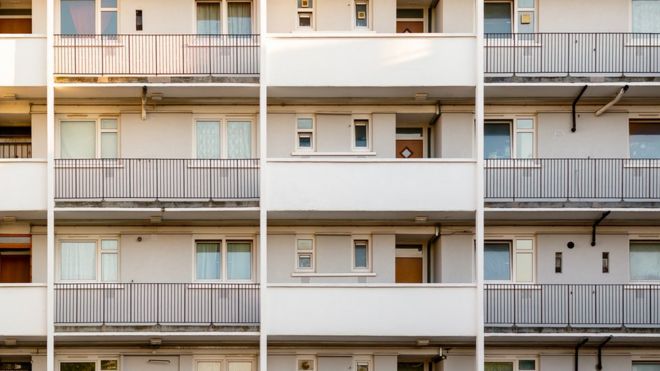 More young people are renting, as home ownership among people aged 25-34 has collapsed over the past two decades.
As new figures revealed the scale of the decline in young middle-earners joining the property ladder, Labour announced proposals for tenants in Britain to be allowed to keep pets.
This got Reality Check thinking about private renting in the UK.
How does it compare with the rest of Europe?
It's difficult to say definitively where the worst place is. Rules vary not just from country to country but sometimes by region and city, too.
So we asked two key questions: how much can rent be increased by and how easily can a tenant be evicted?
When can you be kicked out?
In Germany, which is often touted as a renting paradise, tenants can stay indefinitely and will face eviction only if they break the law: for example incurring rent arrears or using anti-social behaviour.
Even a landlord selling up does not necessarily result in tenants having to move on, and in some cases children can even inherit tenancies from parents.
Housing charity Shelter identified eight other countries in Europe where tenats receive similar kinds of permanent protection from eviction.
Three – Italy, Belgium and Ireland – give tenants between three and 10 years' protection, it said.
In England and Wales, almost all renting privately are on "assured shorthold tenancies", in which tenants are protected from being evicted for no reason for a fixed period of time. The minimum is six months.
You can still be evicted in this time if you fail to pay your rent or for anti-social behaviour.
After this, landlords can evict tenants without any reason, but they must give at least two months' notice.
A very small number of older tenants still benefit from more generous rights under the Rent Act 1977. This gives them security of tenure, and applies only to people whose tenancies were granted before January 1989.
In Scotland tenants have greater security from eviction without grounds than their English and Welsh counterparts, under a law passed in 2016.
How much can your rent be increased by?
The existence of long, secure tenancies tends to go hand in hand with some kind of rent control, according to Kath Scanlon, a researcher at the London School of Economics.
In England and Wales rent increases are supposed to be "fair and realistic" – for example, in line with average local rents.
But in reality, there's nothing stopping private landlords from raising rents by however much they like, once a tenancy agreement is up.
Generally, landlords are not able to raise rents during a tenancy agreement but since long tenancies are uncommon, this doesn't afford tenants much protection from increases.
This means those in England and Wales have less protection from unaffordable rent rises than those in many other, particularly northern European, countries.
In Germany, rents cannot exceed local market levels and cannot go up by more than 15-20% over three years, depending on the state or city.
In a number of countries, including France, Belgium, Italy, Poland, Austria, the Netherlands, Norway and Ireland, rent increases are capped, either in line with inflation, local market levels or a fixed percentage.
In several eastern European countries, on the other hand, tenants are afforded weaker protection than in England, with no minimum period before they can be evicted without grounds and no limits to rent increases.
For example, in Romania, there is no requirement for a formal written contract at all.
However, England and Wales are unusual in their combination of a relatively high proportion of their population in private rented accommodation (about 20%) alongside relatively weak protections for tenants.
In Romania 98% of properties are occupied by their owners compared with about 65% in England and Wales.
In Germany around half of all residential properties are rented, compared with an EU average of about 30%.
What are your responsibilities as a tenant?
The German system is probably the furthest from England and Wales' in terms of tenants' rights and responsibilities.
Germans have greater freedoms, but they also have more responsibility for maintenance.
In England and Wales, landlords are responsible for all exterior maintenance including the roof, guttering, chimneys, plasterwork, walls, windows and doors.
They are also responsible for anything relating to utilities like heating and hot water, including the pipes supplying gas, electricity or water, flues for gas boilers, ventilation, and drains.
Landlords are also generally responsible for interior decorations when they are needed because of general wear and tear rather than damage.
In Germany, however, although in law it is the responsibility of landlords to maintain their properties in a suitable state, it is both "lawful and usual" for them to shift the costs for minor maintenance works and for cosmetic repairs to their tenants, according to researchers at the Tenlaw Project on Tenancy Law and Housing Policy, a research project which is funded by the EU.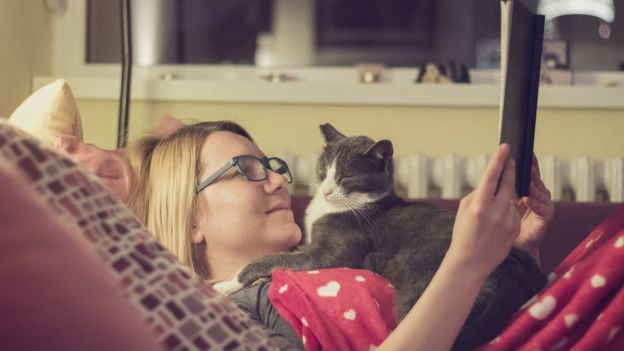 What about pets?
And while in Germany, pets are generally allowed, in England and Wales it is for each landlord to decide and will be set out in the tenancy agreement.
It is very common for pets to be prohibited by English and Welsh landlords.
Around Europe, many of the countries studied by the Tenlaw project left it to the discretion of landlords.