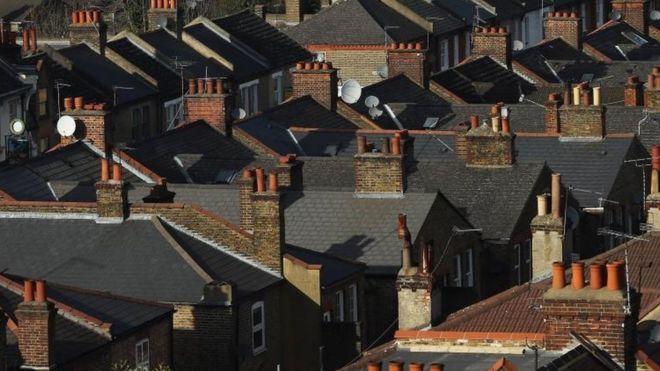 Mortgage products allowing applicants to put down a deposit of just 5% have become much more common in the past year, figures show.
Some 307 such deals are now on the market in the UK, up from 253 a year ago, according to financial information service Moneyfacts.
This is the first time since the 2008 financial crisis that the number had surpassed 300, it said.
The typical interest rate for a two-year deal of this kind is 4.02%.
Charlotte Nelson, of Moneyfacts, said the increased number of deals at this loan-to-value level should improve competition.
However, she pointed out that this section of the market, attractive for those with little in savings, was "often neglected".
The number of mortgage deals remains much lower than when the financial crisis struck. In April 2008, there were 411 deals of this kind.
During and after the crisis, lenders turned to less risky mortgage customers, who were able to put forward a larger deposit, when the banks were trying to rebuild.
Lenders have also been ordered to move to a safer approach by regulators, which required them to conduct stricter affordability checks on potential borrowers.
In recent months, mortgage approvals have slipped to five-year lows, leading to competition between lenders for a smaller pot of customers.