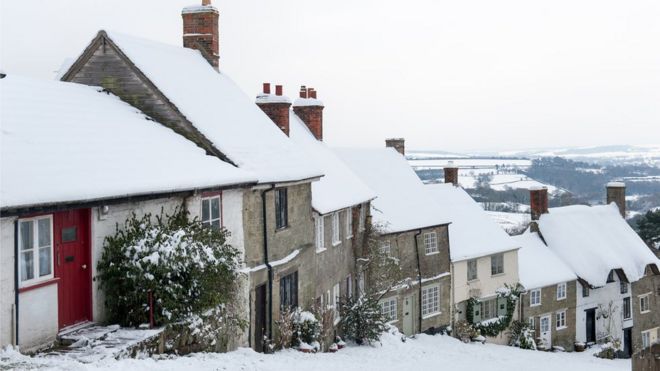 The rate of house price growth in the UK slumped to just 1.8% in the year to February, according to the country's largest lender, the Halifax.
That is the lowest rate of increase since March 2013.
The Halifax said that the average price of a home has fallen from £226,408 in November, to £224,353 last month. That is a fall of £2,055.
However, prices actually rose by 0.4% in February, following two months in which values declined.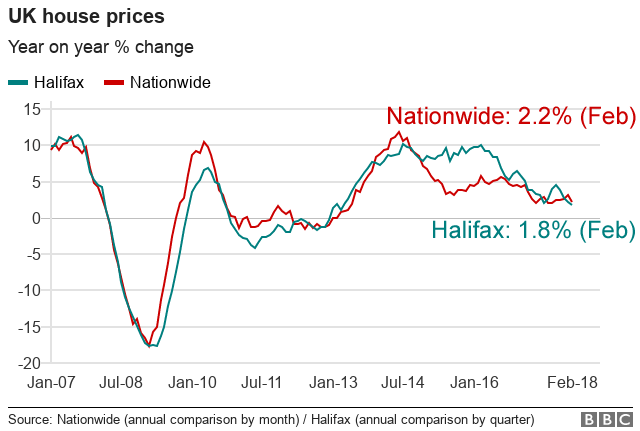 The Halifax said it expected price growth to remain low in the months ahead.
Nevertheless it said low mortgage rates and flourishing job prospects would continue to support prices.
"The labour market continues to perform strongly, with the number of people in employment rising by 88,000 in the three months to December," said Russell Galley, managing director of the Halifax.
"While we expect price growth to remain low, the low mortgage rate environment, combined with an ongoing shortage of properties for sale, should continue to support house prices over the coming months."
Some experts said it was good news that price rises were moderating, making it easier for first-time buyers to enter the market.
However Howard Archer, chief economic adviser to the EY Item club, said it was further evidence that 2018 was going to be a difficult year for the housing market.
"Activity is expected to remain lacklustre as the extended squeeze on consumer purchasing power only gradually eases, confidence is fragile and appreciable caution persists over engaging in major transactions," he said.
"Potential house buyers also look highly likely to face further interest rate hikes in 2018."