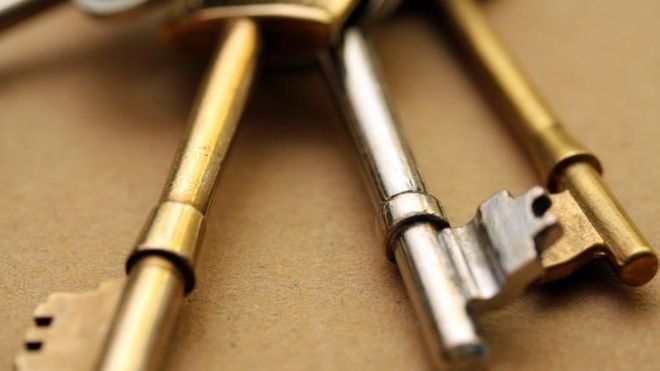 Annual growth in house prices fell to its slowest pace in five years as the lull in the UK housing market dragged into summer, the Nationwide said.
The building society said demand from buyers was subdued, while the number of properties coming on to the market was "more of a trickle than a torrent".
UK house prices rose by 2% in the past year, it said, with prices slightly higher in June than in May.
The month-on-month rise was 0.5%, making the average home worth £215,444.
Robert Gardner, chief economist at the Nationwide, said there had been "little change in the balance between demand and supply in the market" during the last 12 months.
The Nationwide has predicted that house prices will rise by 1% over the course of 2018.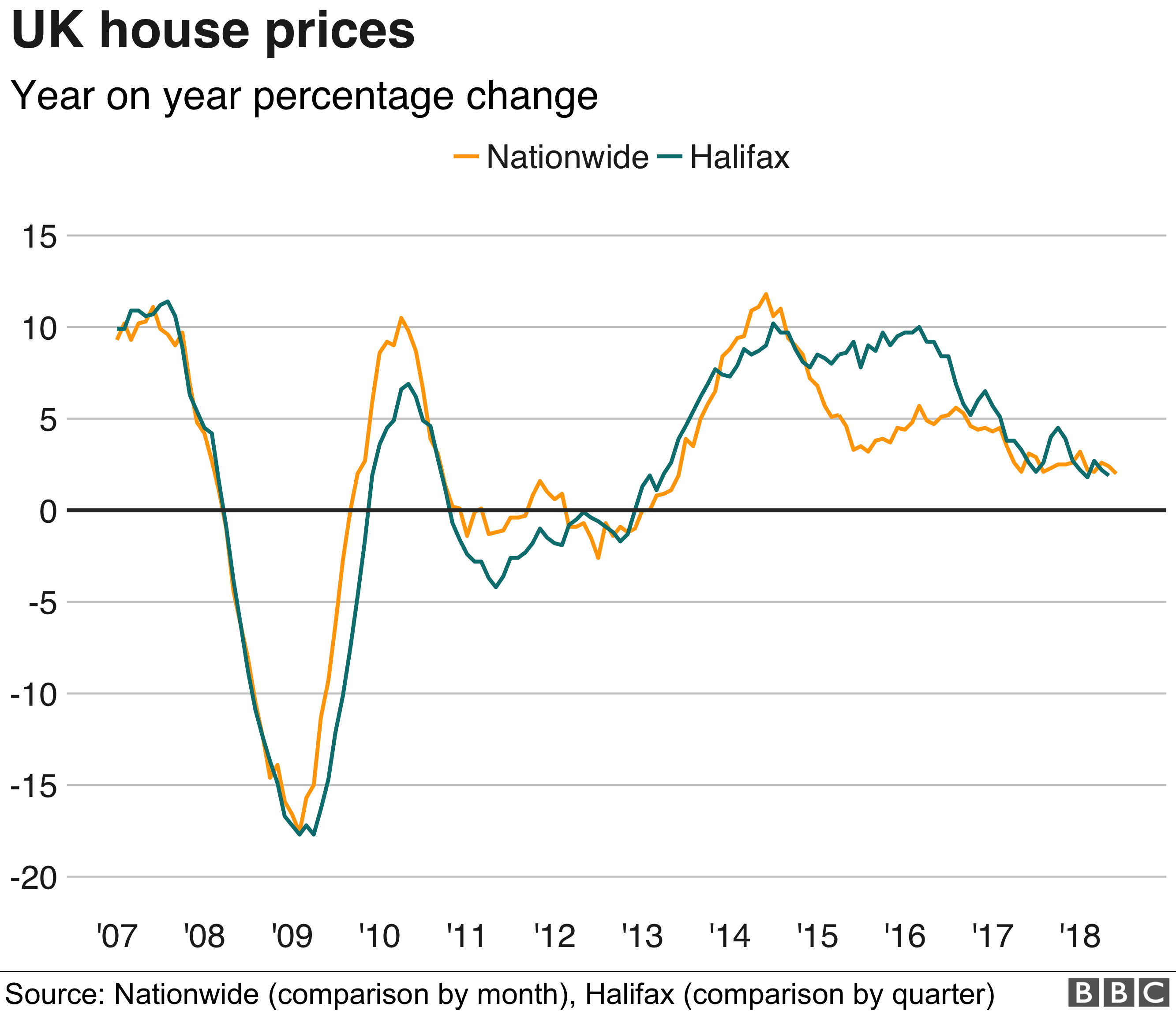 The Nationwide figures, drawn from its own mortgage data, showed that house prices fell in London in the second quarter of the year, compared with the same three months last year.
The building society said that house prices were down 1.9% in the capital over that period – the only area of the UK that recorded a fall. However, property values were still 50% higher in London than in 2007, compared to 15% higher on average in the UK.
The figures come shortly after shares in Countrywide, the UK's largest estate agent group, tumbled after it issued its second profit warning this year.
Countrywide, which has brands including Bairstow Eves and Gascoigne Pees, said conditions in the housing market continued to be "subdued" and deals were taking longer to complete.