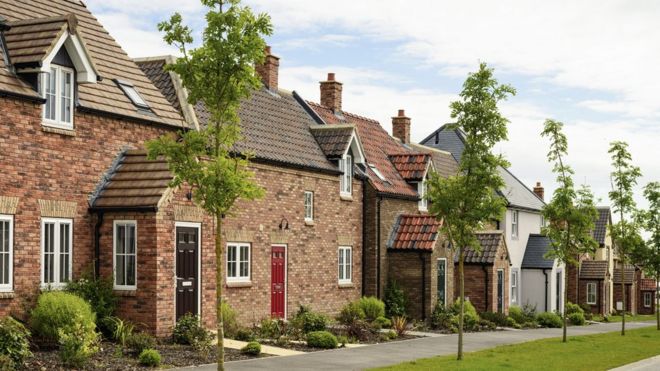 UK house prices rose at the slowest pace since March 2013 in the year to June, according to the country's largest lender, the Halifax.
Prices increased by just 1.8%, equalling the pace of growth seen in the year to February.
In the last three months, the cost of an average house or flat actually fell by 0.7%, the largest quarterly decline since February 2012.
Prices have now fallen in four out of the five last quarters.
The typical UK home now costs £225,654.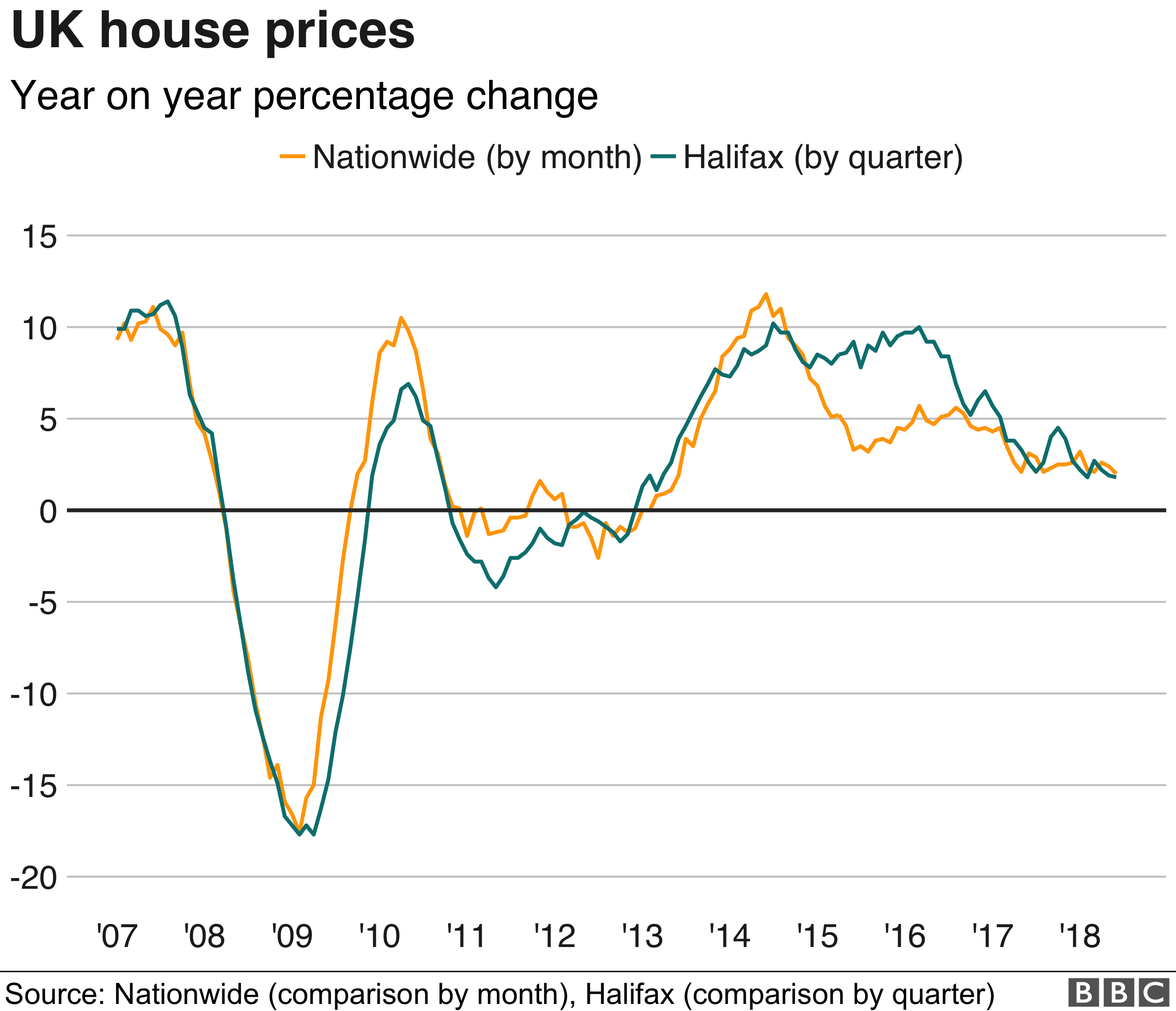 However, the Halifax said there was little change in the annual growth figure from last month.
"House prices continue to remain broadly flat, with the annual rate of growth marginally slowing from 1.9% in May to 1.8% in June," said Russell Galley, managing director of the Halifax.
"Activity levels, like house price growth, have softened compared with the final months of last year. Mortgage approvals have been in the low range of 63,000 to 67,000 since the start of the year, whilst home sales have remained flat so far this year."
However, he added that the UK jobs market was still growing, and that household incomes were rising in real terms.
Other commentators are warning that the likelihood of an interest rate rise next month could dampen house prices still further.
"With buyer interest in decline and further interest rate hikes ahead, we think house price growth will cool a little more over the rest of the year," said Hansen Lu at Capital Economics.
He estimates that prices in 2018 will rise by 1.5% across the UK, but fall by 3% in London.