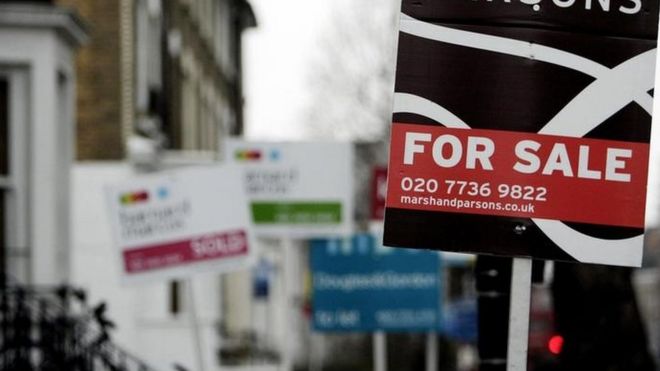 Properties in the UK are taking longer to sell than a year ago owing to the "uninspiring" housing market, according to surveyors.
Last spring it typically took 16 weeks between a home being listed and being sold, the Royal Institution of Chartered Surveyors (RICS) said.
Now that has risen to about 18 weeks on average, the RICS survey found.
The figures showed that, in June, sales had recorded the 16th successive month of decline.
Other surveys have also suggested that the UK housing market has been particularly subdued this year, although the accompanying slowdown in house price rises has cheered many potential first-time buyers.
Last week, the Halifax – the UK's largest mortgage lender – said that UK house prices rose at the slowest pace since March 2013 in the year to June, with an increase of 1.8%.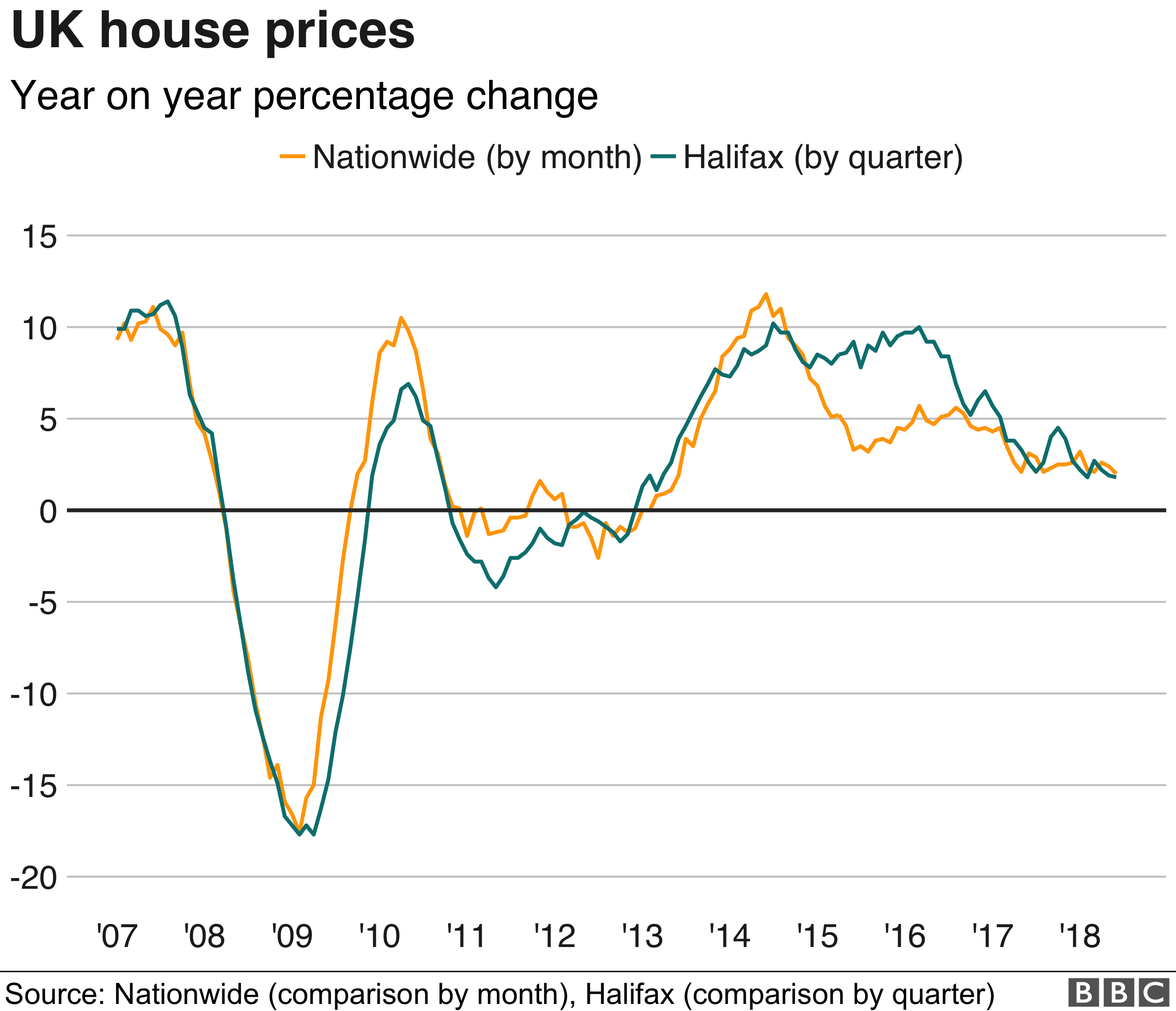 The RICS monthly report found that, in June, the amount of property on estate agents' books remained at close to historic lows.
"It is hard to see what is going to provide much impetus for activity in the housing market in the near term," said Simon Rubinsohn, chief economist at RICS.
He also pointed to findings that suggested that the number of properties available to rent was slowing.
Tax changes, such as a stamp duty surcharge, targeting buy-to-let investors and second-home owners, had led to many landlords leaving the market, RICS said.
Potential rate rise
The likelihood of a increase in interest rates in August has been heightened by recent economic data, according to analysts.
This, alongside the usual seasonal factors, seems to have prompted some more activity in the mortgage market, with the number of new home loans hitting its highest monthly total for the year so far in May, according to UK banking trade body UK Finance.
However, Jeremy Leaf, north London estate agent, said: "Unfortunately, any imminent rate rise is likely to have a disproportionately negative effect on already brittle confidence."