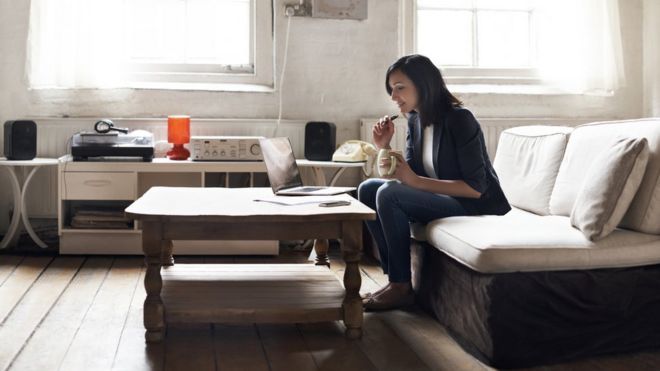 Millions of flat owners have seen no growth at all in the value of their homes over the past year, according to the Office for National Statistics (ONS).
That is the first time that has happened in six years.
The main reason is that a quarter of the UK's flats and maisonettes are in London, where prices are falling.
Overall house prices rose by 3% in the year to May, the ONS said – the lowest increase since August 2013
The continuing slowdown in price growth was driven by a cooling market in the south and east of England.
However, the figures show a large disparity between the south and areas further north.
Average property prices in London fell by 0.4%, while prices rose by 6.3% in the East Midlands and by 5% in the West Midlands.