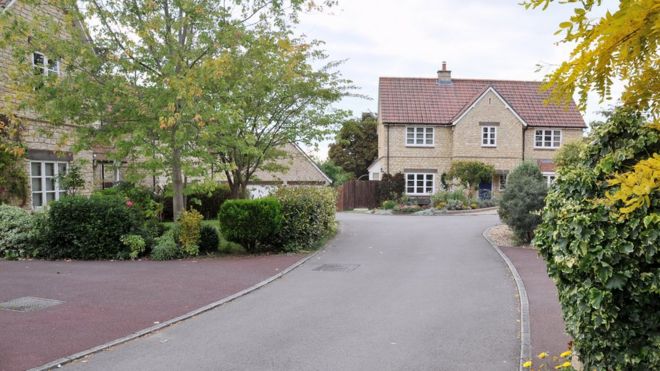 Further evidence of the slow-down in the property market has emerged, with fewer people taking out new mortgages to buy a home.
Britain's High Street banks approved 38,505 such loans in September, a drop of 10.1% on the same month last year.
It is the third month in a row that the number of approvals has fallen, and is the lowest total since March.
Experts at Capital Economics said there were now likely to be fewer mortgages approved this year than in 2017.
"In big picture terms, mortgage lending has struggled to make any sustained progress since 2013, and today's data confirm that this remains the case," said Hansen Lu, property economist with the group.
The figures, from UK Finance, also show that fewer people re-mortgaged last month, after a rush of activity in August, when the Bank of England raised interest rates.
"There are also signs that the hike in interest rates and nervousness around house prices due to Brexit have put people off buying, with the number of new mortgages falling to a seven-month low," said Laura Suter, personal finance analyst at AJ Bell.
Credit card spending continued to rise during the month, to £10bn, 3.4% higher than in September last year.
But the figures show that most of that money is being re-paid.