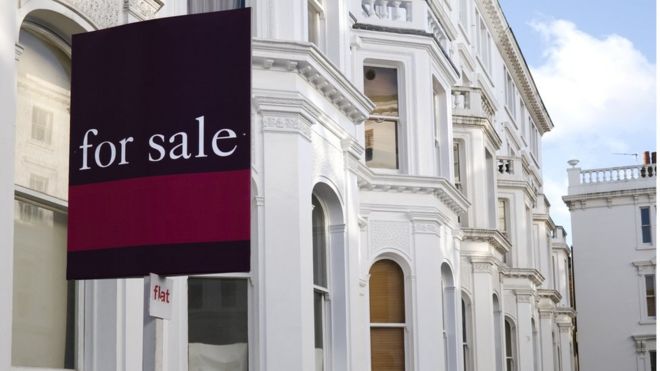 The government has urged people not to move house to try to limit the spread of coronavirus across the UK.
Buyers and renters should delay moving while emergency stay-at-home measures are in place, it said.
Its comments come amid reports banks are pressing for a full suspension of the UK housing market.
Lenders are concerned about the effect of the pandemic on valuations, according to the Financial Times.
Banks are also worried about granting mortgages during this period of extreme economic uncertainty, the FT said.
The Government said that while there "is no need to pull out of transactions", "we all need to ensure we are following guidance to stay at home and away from others at all times".
If a property is vacant, people can continue with the transaction, although they must ensure they are following guidelines with regards to home removals.
But if the house is occupied "we encourage all parties to do all they can to amicably agree alternative dates to move".
Property listings websites say that interest in moving home has slumped amid the coronavirus outbreak.
Zoopla said demand in the week to 22 March fell 40% from the week before and it predicted housing transactions would drop by up to 60% over the next three months.
Meanwhile, it said a "rapidly increasing" proportion of sales were falling through, as would-be buyers "reassess whether to make a big financial decision in these shifting times".
Rival website Rightmove also said the slowdown in the UK housing market has been significant.
"The number of property transactions failing to complete in recent days and likely changes in tenant behaviour following the announcement of the renters' protections by the government may put further pressure on estate and lettings agents," it said, referring to the recent ban on evictions.
For more information visit: https://www.gov.uk/guidance/government-advice-on-home-moving-during-the-coronavirus-covid-19-outbreak?