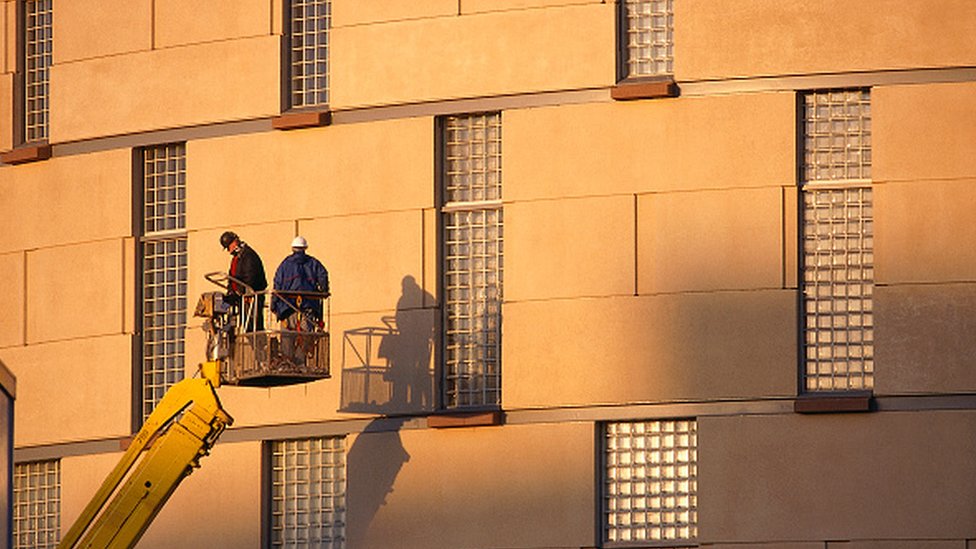 Safety checks that left thousands of people unable to sell their flats after the Grenfell disaster are being eased.
Housing Secretary Robert Jenrick said homes without cladding would no longer need an EWS1 external wall safety certificate – which involves a survey.
Thousands of people have been refused mortgages on flats because owners have been unable to get the surveys done.
But mortgage lenders said they "did not consent" to the announcement of the changes.
They also questioned how many homeowners would benefit.
The checks were introduced after 72 people died at Grenfell Tower when a fire spread along outside walls.
To begin with, only those who owned flats in tall buildings with dangerous flammable cladding were affected. But in January the government extended its advice to smaller properties and mortgage lenders began demanding fire surveys from a much wider range group of sellers.
With fewer than 300 qualified surveyors for hundreds of thousands of properties, many owners have been unable to access them, leaving them stuck, unable to sell or remortgage.
Earlier, Mr Jenrick announced he had "secured agreement" that the survey would not be needed for homes without cladding.
"Through no fault of their own, some flat owners have been unable to sell or remortgage their homes, and this cannot be allowed to continue," he said.
The housing secretary said the decision to ease checks for blocks without cladding would help almost 450,000 homeowners who "may have felt stuck in limbo".
The building safety minister Lord Greenhalgh tweeted that the chairman of the lenders association UK Finance, and the chief executive of the Building Societies Association, had confirmed "EWS1 forms are not and have never been required" for buildings without cladding.
Despite that some people without cladding, have previously been asked to obtain an EWS form and both bodies said in a statement they "did not consent" to being included in the announcement.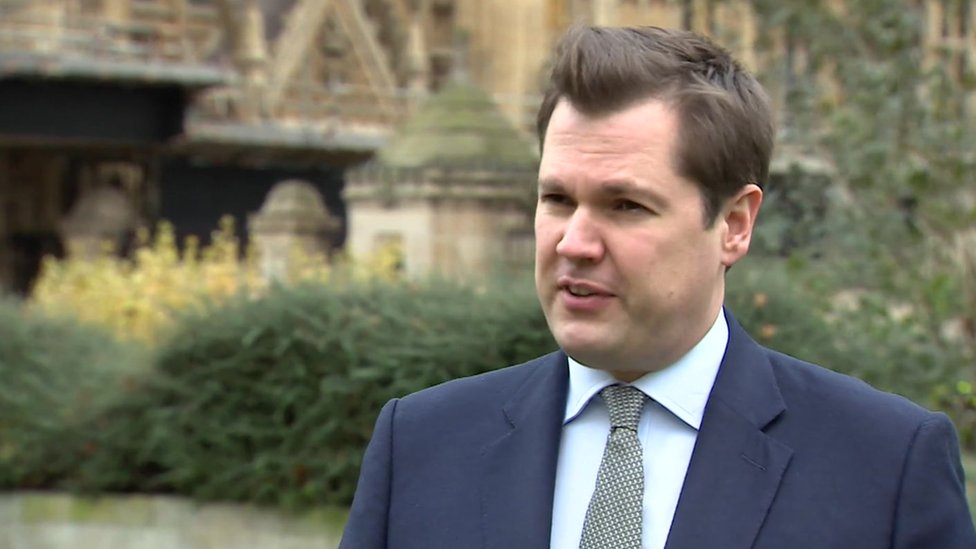 A finance industry source with knowledge of the negotiations told the BBC the proposal did not mean properties with issues other than cladding would automatically be exempt from a fire survey.
The source said buildings with wooden balconies, and other safety issues, should have been included among those which still required the external fire safety checks.
It would still depend on the decision of a "suitably qualified, independent and properly insured surveyor", the source said. They did not recognise the figure of 450,000 homeowners stuck in limbo.
Only a "small subset" of buildings would benefit from the announcement, the UK Cladding Action Group said. Estimates by the Ministry of Housing, Communities and Local Government suggested that more than 800,000 homes would still require the EWS1.
Some blocks which appeared to be built from solid brick were in fact "clad with unknown materials behind the brick", UK Finance and the Building Societies Association warned.
'Severe impact'
The Royal Institute of Chartered Surveyors said it had agreed the announcement that buildings without cladding did not need the EWS1 assessments, but it added that it would still need to review the government advice before deciding what guidance to issue to surveyors.
Sean Tompkins, RICS chief executive, said there had been an "acute market shortage of fire engineers" to carry out the checks.
"We are aware of the severe impact this has had on some homeowners and we agree that buildings without cladding should not be subject to the process," he said.
Mr Jenrick also said the government was paying to train 2,000 more assessors within six months to speed up checks on blocks which did have cladding.
But some cladding experts questioned whether the £700,000 in government funding would be enough.
"Do they think they can just give these people a two-day training course for £350?" said Adrian Buckmaster, director of Tetraclad. "You can't train experience in the built environment."