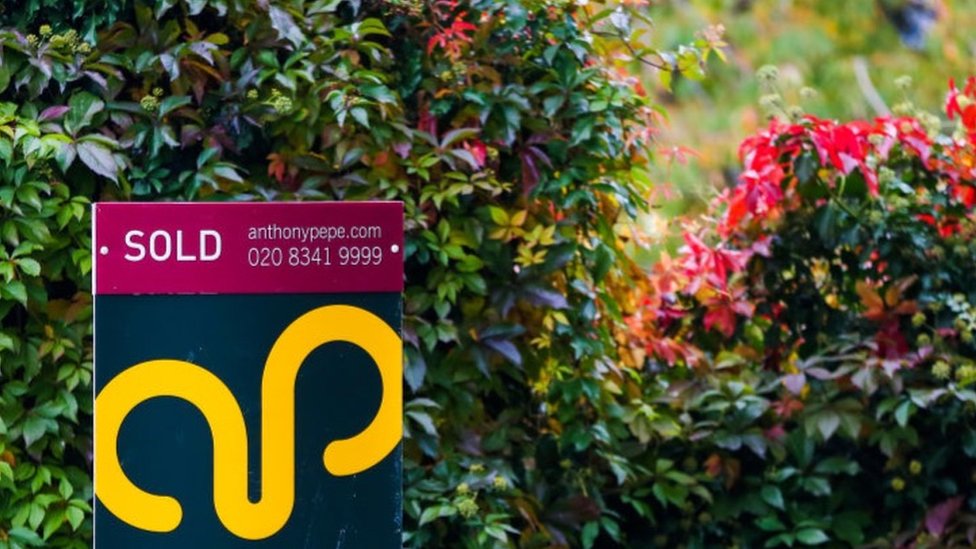 Sales of homes continued to rise ahead of Christmas, but surveyors are expecting a slowdown early next year.
Many buyers have been trying to benefit from temporary stamp duty holidays, the Royal Institution of Chartered Surveyors (RICS) said.
But there were signs that demand was "losing a bit of steam" in some areas of the UK.
Despite the predicted slowdown it is not expecting a significant fall in house prices.
It pointed out that "stickier" property prices could cause affordability problems for some people hoping to buy a home.
Enquiries from new buyers had increased in November, RICS said, and sales had also been on the rise in most areas of the UK.
Wales and Northern Ireland seeing particularly strong growth for November, it said.
Surveyors in the West Midlands, East Midlands and Scotland had started to report a flatter trend in agreed sales.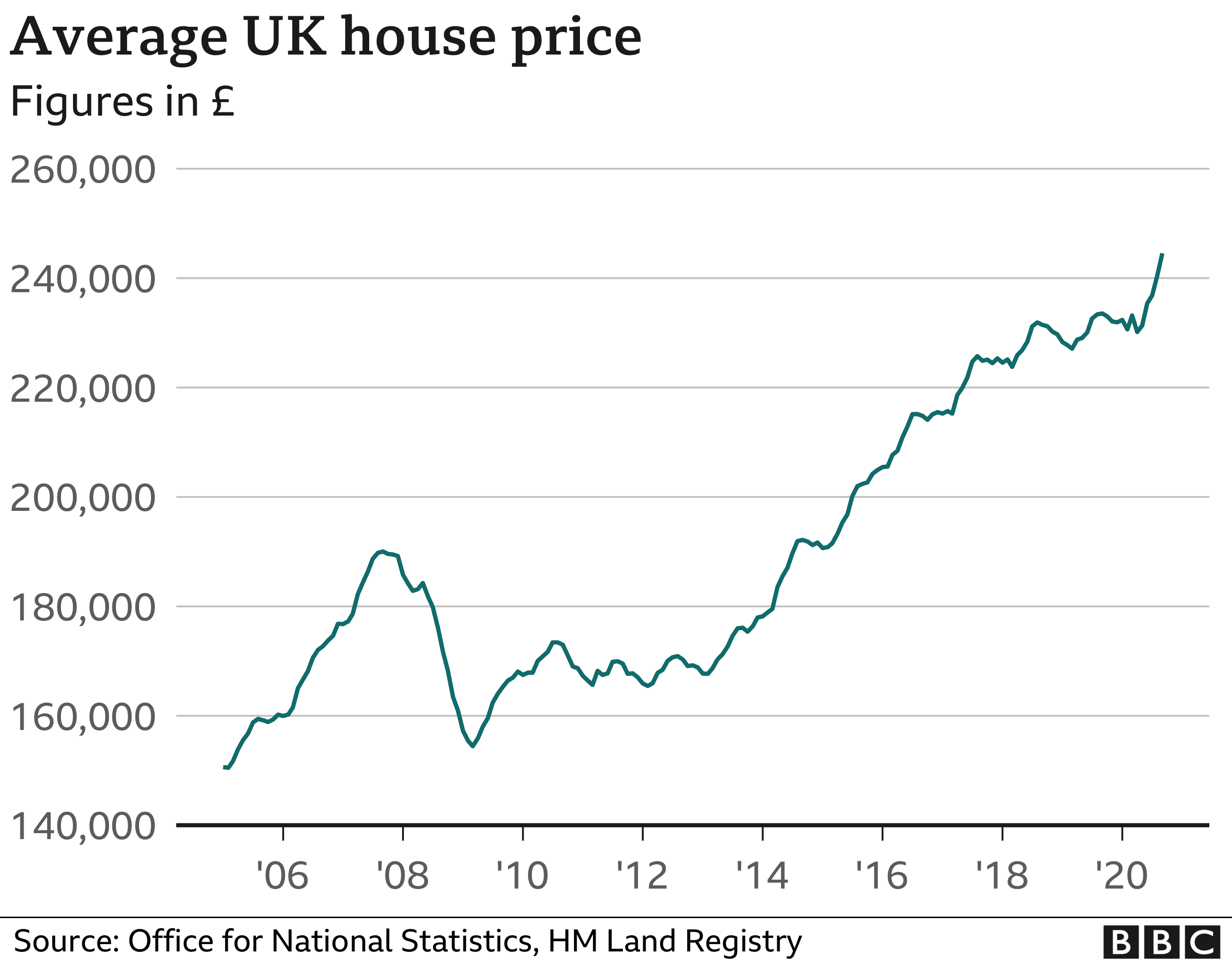 Many buyers were making the most of a temporary reduction or removal of stamp duty, or its equivalent tax, in the different parts of the UK.
Colin Townsend, of John Goodwin Estate Agents in Malvern, Worcestershire, said that house prices were still rising and that he had seen "another record-breaking month for sales in November as buyers seem to be trying to move before the stamp duty deadline".
Once that tax break was withdrawn, there was an expectation of falling demand from buyers.
Simon Rubinsohn, RICS chief economist, said: "It is clear from responses to the latest survey that there is considerable concern about the prospect of a sharp slowdown in transaction activity following the end of the first quarter of the coming year."
Reduced government support and expectations of a rise in unemployment as redundancy programmes began to take effect were behind those predictions, he said.
"There is little sense that the projected softer sales picture will feed through into pricing which is viewed as likely to prove rather stickier in the face of ongoing macro challenges," he said.
Coronavirus changed priorities
The report comes after some of the UK's biggest mortgage lenders reported relatively large rises in house prices in November.
The Nationwide Building Society said UK house prices were 6.5% higher than a year ago – the sharpest rise in six years.
Rival lender, the Halifax, said the average property price had risen by more than £15,000 since June.
House prices have risen at a relatively rapid rate in many parts of the UK in the late summer and autumn as some people sought a Covid-inspired change in lifestyle, or more space to work from home.
There was also some pent-up demand from the first period of lockdown.