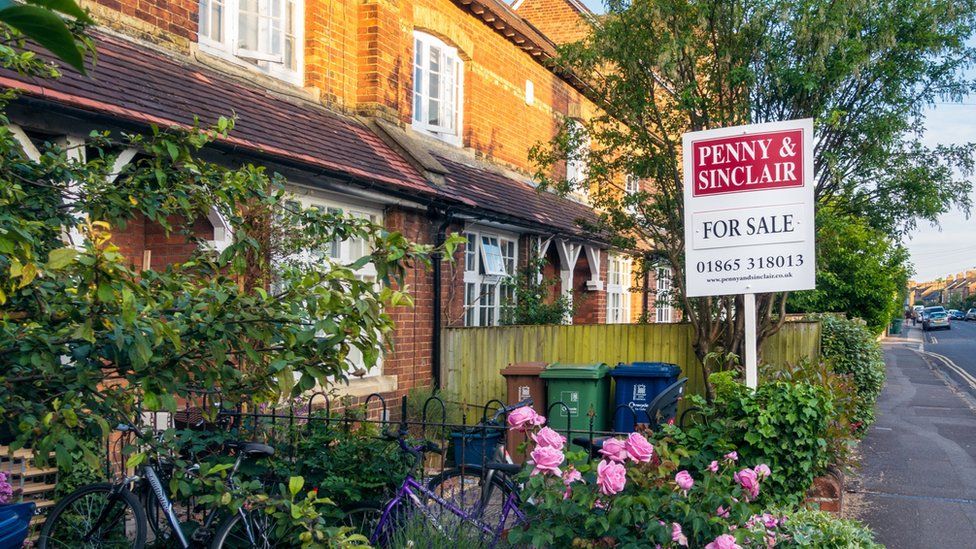 The number of homes being put on the market is failing to meet demand from buyers, resulting in rising property prices, a report has found.
The frequency of "for sale" signs slowed in April, according to the Royal Institution of Chartered Surveyors (RICS).
One prospective buyer told the BBC that homes with gardens had "disappeared" after being snapped up by buyers.
Various surveys have shown prices rising at their fastest rate for years.
Demand from buyers had risen during April across the UK, according to RICS members, as people continue to look for homes with more inside and outdoor space.
Many buyers are also looking to take advantage of extended stamp duty holidays across England, Wales and Northern Ireland.
This demand was not matched by supply, surveyors said.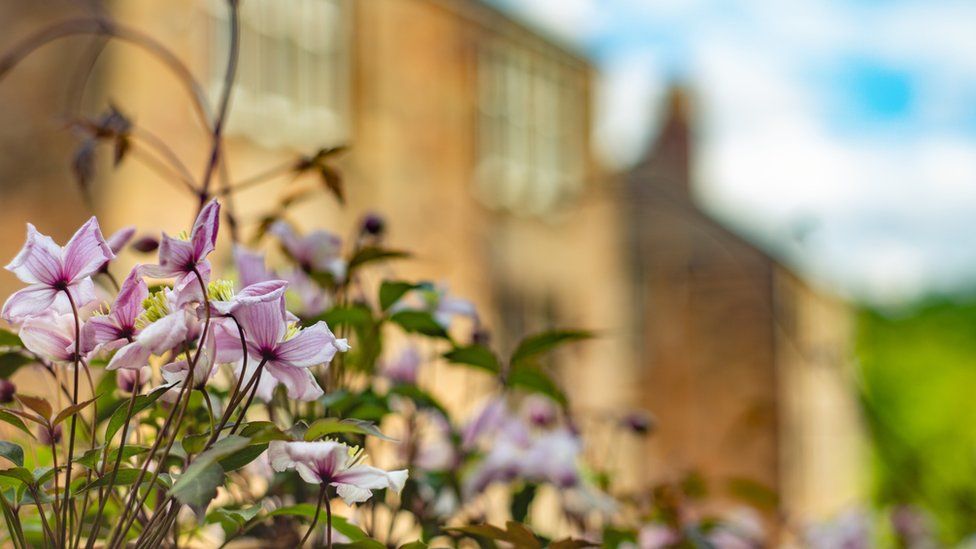 Frederick Henry had been searching for a home with a garden in London, but said the market had "gone crazy" and such properties had "disappeared".
"I wanted to get out of renting, but have somewhere to wake up and let the air in," he said.
Now, the first-time buyer has decided to buy a smaller apartment, in the hope the market will settle and he can buy somewhere bigger in a few years.
His mortgage broker – Robert Payne, of Langley House Mortgages – said there was a short-term rush, but he expected demand from buyers to continue.
"Some people are even doing online viewings and then buying on the basis of that," he said.
Relatively cheap borrowing was encouraging first-time buyers and movers were "maxing" their loans to the largest amount possible, he said.
Mortgages have been relatively cheap owing to low interest rates in the UK for some time, but economic conditions may raise rates in the future, potentially squeezing the finances of some of these borrowers.
Rabbit hutch fears
Simon Rubinsohn, chief economist at RICS, said that planning reforms outlined in the Queen's Speech were only part of the answer to the shortage of homes being built.
RICS warned that the proposals risked compromising safety and design standards, warning that a further relaxation of local checks could deliver "rabbit hutch" housing.
"Housing supply, or more pertinently, the shortfall in supply relative to demand is the key theme coming through loud and clear from respondents to the latest RICS survey," Mr Rubinsohn said.
"While it may be simplistic to assume that higher numbers alone can redress the affordability issue particularly in a low interest rate environment, an uplift in delivery does have a role to play."