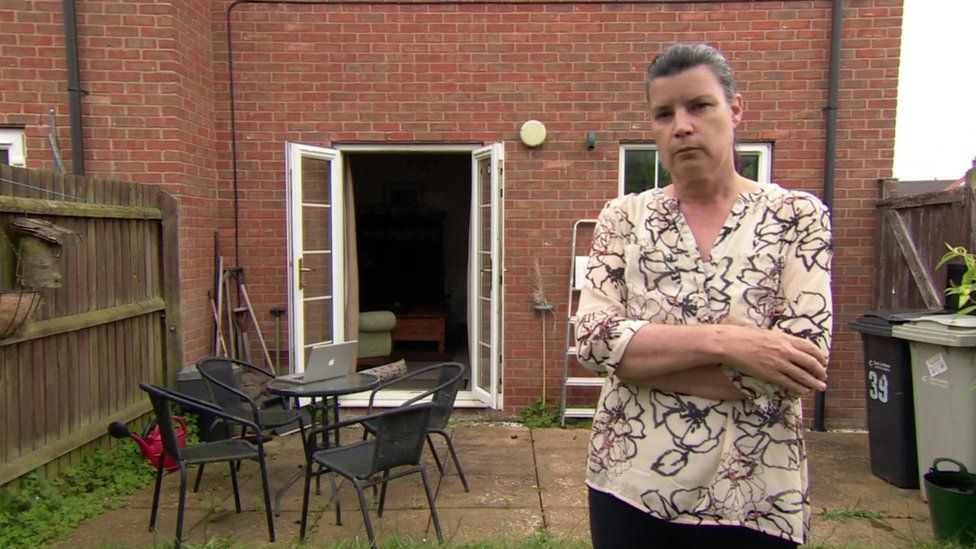 Some of Britain's biggest high street banks are refusing to give mortgages to self-employed people who received government grants during the pandemic.
Mortgage brokers say those working in sectors like entertainment, hospitality and travel are the worst affected.
Many lenders spoken to by the BBC are not accepting mortgage applications from people on furlough.
Brokers said that banks often see people who have received Covid-related grants as high risk.
'Treated like a bankrupt'
"I almost feel like I am being treated like a bankrupt, in some way, that I am being penalised for something that wasn't my fault," said hospitality worker Lisa Harding.
Ms Harding, 49, is a first time buyer with a 10% deposit. She said she is unable to get a mortgage because she was previously furloughed from her job in the hospitality industry.
She has now returned to her permanent, full-time job, but has still been turned down by lenders.
"I feel unfairly penalised. Furlough has been brilliant in that it has protected my job. But I didn't expect to come out of the other side – with a deposit, no debt, a perfect credit rating, all of the things that should make me an ideal first time buyer – only to find out that banks just will not lend to me at all," Ms Harding told the BBC.
Two of the UK's biggest high street lenders, NatWest and the Royal Bank of Scotland, are refusing mortgage applications from people who took the government's self-employment income support scheme (SEISS) grant.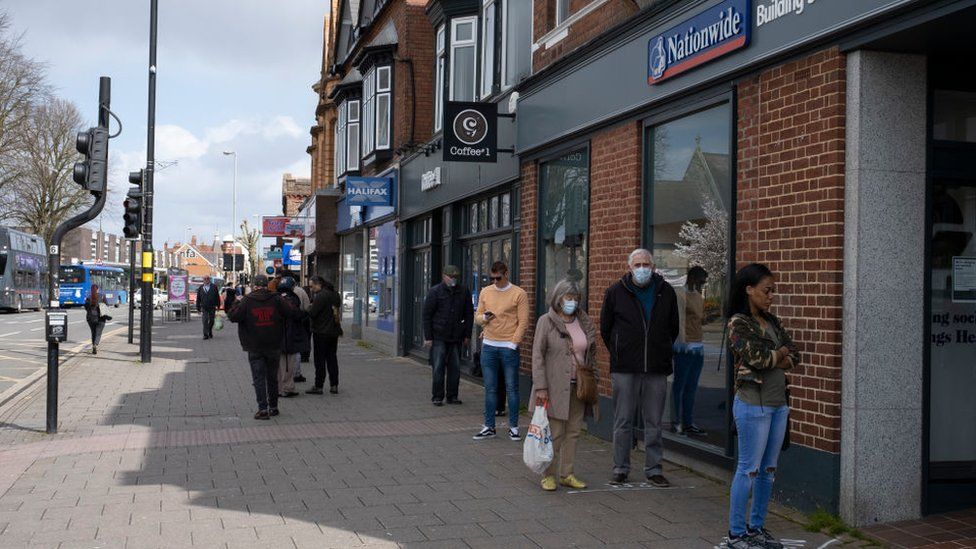 "As it stands we aren't accepting applications from customers who have applied for a SEISS grant on or after 14 July 2020," a spokesperson told the BBC.
"As a responsible lender this is part of the bank's affordability criteria," they said.
Yorkshire Building Society and TSB said they would need to see evidence of the businesses having recovered from the pandemic, such as a good turnover.
Lenders traditionally look at the last two years of accounts to work out how much was earned. This means the Covid pandemic could still be impacting self-employed peoples' mortgage applications until 2023.
Self-employed people are also being asked to stump up larger deposits. Metro Bank, for example, said any customers who have taken out an SEISS grant will need a deposit of 20% or more. At Santander a deposit of 25% is the minimum for those who are self-employed.
Most of the lenders the BBC contacted, including Lloyds, Yorkshire Building Society, TSB and Virgin Money, said they will not accept mortgage applications from people currently on furlough. They also do not include furloughed income as part of their affordability assessment.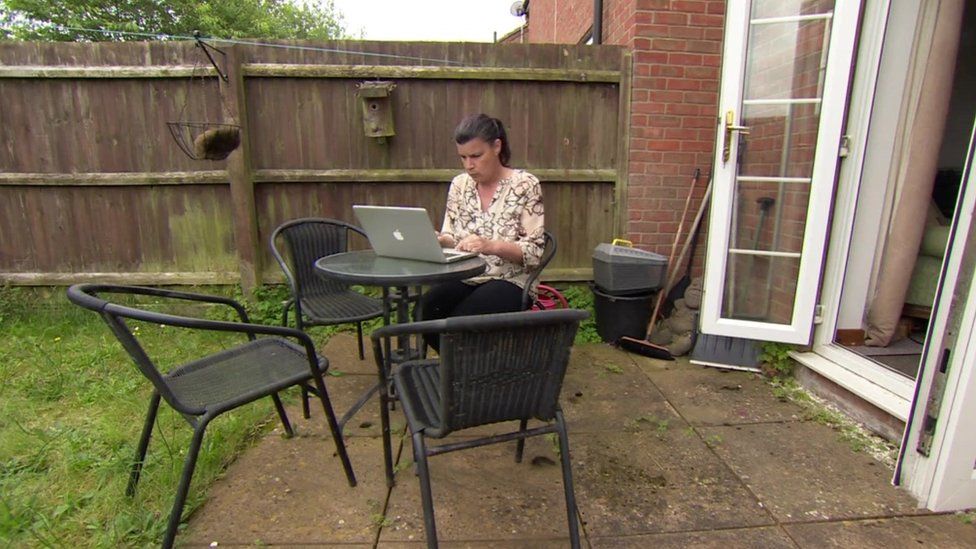 Andrew Montlake, a broker at Coreco, said those working in hospitality, tourism and events will face these challenges for "some time" and that lenders need to be more "proactive."
"We are calling on lenders to look at how businesses were performing before the pandemic, as a more likely guide for how they will perform afterwards."
Some of these policies go against assurances from the Financial Conduct Authority, the banking watchdog.
An FCA spokesperson said the SEISS grant or support of this kind "should not, of themselves, prevent people from being able to access credit."
"Lenders are required to treat customers fairly when they apply for a mortgage," the spokesperson added.
There are concerns that millions of people who took advantage of the Covid support schemes did not fully understood the long-term impact.
'The self-employed are scrutinised more'
Freelance theatre designer Daniel Ellis was also shocked to find he was not eligible for a mortgage because he'd taken out an SEISS grant.
The 28-year-old has been saving to buy his first home with his wife Emily in Derby. The couple's prospective monthly mortgage payments would be a third less than what they are currently paying each month in rent.
But his bank, NatWest, told him he wasn't eligible for a mortgage because he'd taken out the grant when theatres were forced to close.
"The mortgage system needs to change to reflect evidence of successful recurring rent payments, and we also feel it's wrong that the self-employed are scrutinised more than the employed," Mr Ellis explained.
The couple say they have, with difficulty, managed to secure a mortgage in principle with another lender.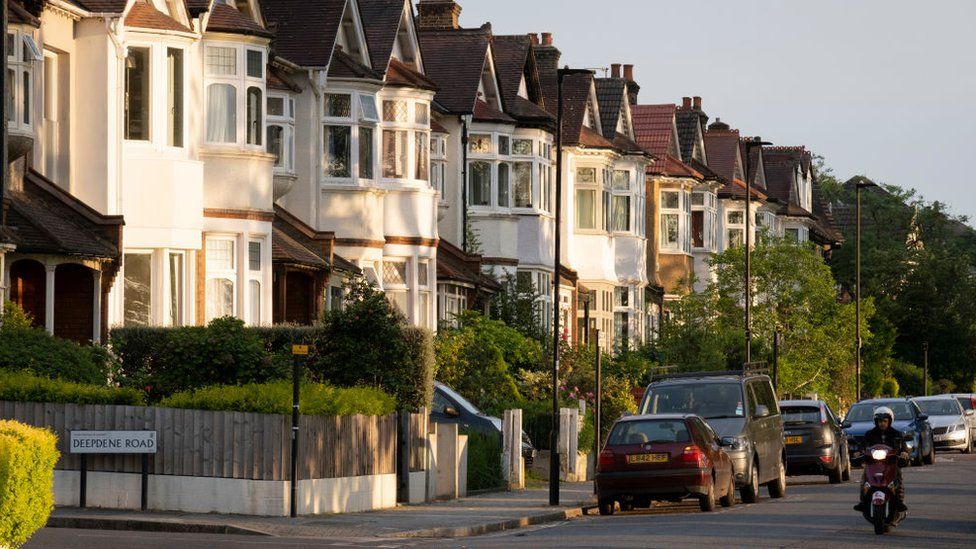 Consumer groups, including Fairer Finance, are now calling on the financial regulator to urgently investigate which lenders are penalising borrowers in this way and to take action.
According to data from the Office for National Statistics, there are currently just over five million self-employed workers in the UK.
Almost 60% of self-employed borrowers said they felt penalised by lenders because they worked for themselves when applying for a mortgage, according to a survey carried out by the Association of Independent Professionals and the Self-employed (IPSE).
More than two-thirds of freelancers (70%) who had got a mortgage said some lenders would not consider them at all because they are self-employed.
UK Finance, which represents the industry, said lenders must carry out a thorough income check to ensure mortgages are affordable in the long term.
"Each lender will consider a range of factors such as the type of borrower, their employment status, income history, the sector they work in and the type of property they are looking to purchase when deciding how much to lend," a UK Finance spokesperson said.
The Treasury told the BBC that its £350bn financial package had supported jobs and livelihoods throughout this crisis.
"It's important that lenders are able to carry out proper checks to ensure people are not offered unaffordable loans," a Treasury spokesperson said.