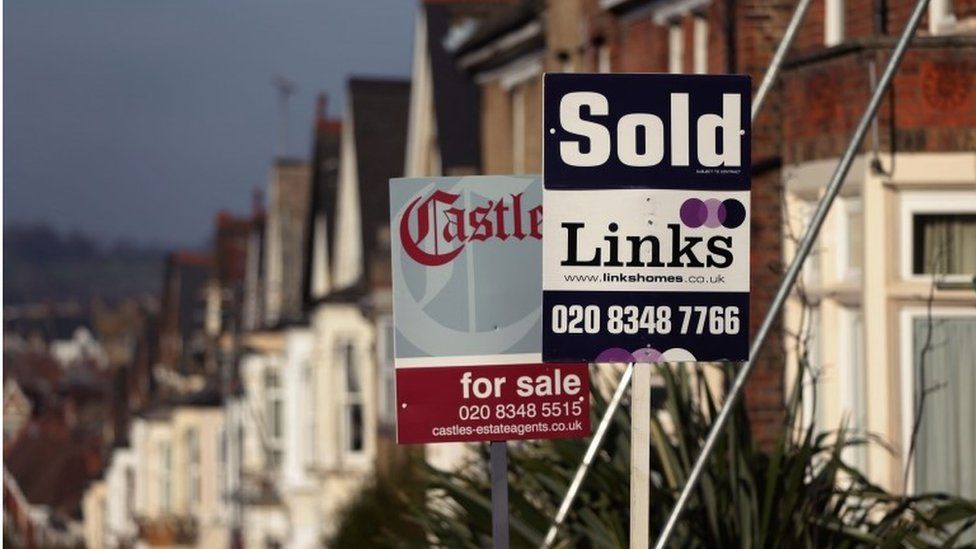 Property sales in the UK hit a new record level in June, official figures show, but analysts say it may mark the peak of the housing boom.
An estimated 213,120 sales were completed during the month – more than twice the total in May, data from HM Revenue and Customs (HMRC) shows.
Commentators said there was a "frenzied rush" before the withdrawal of some of the stamp duty concessions.
But. with demand outstripping supply, they expect prices to keep on rising.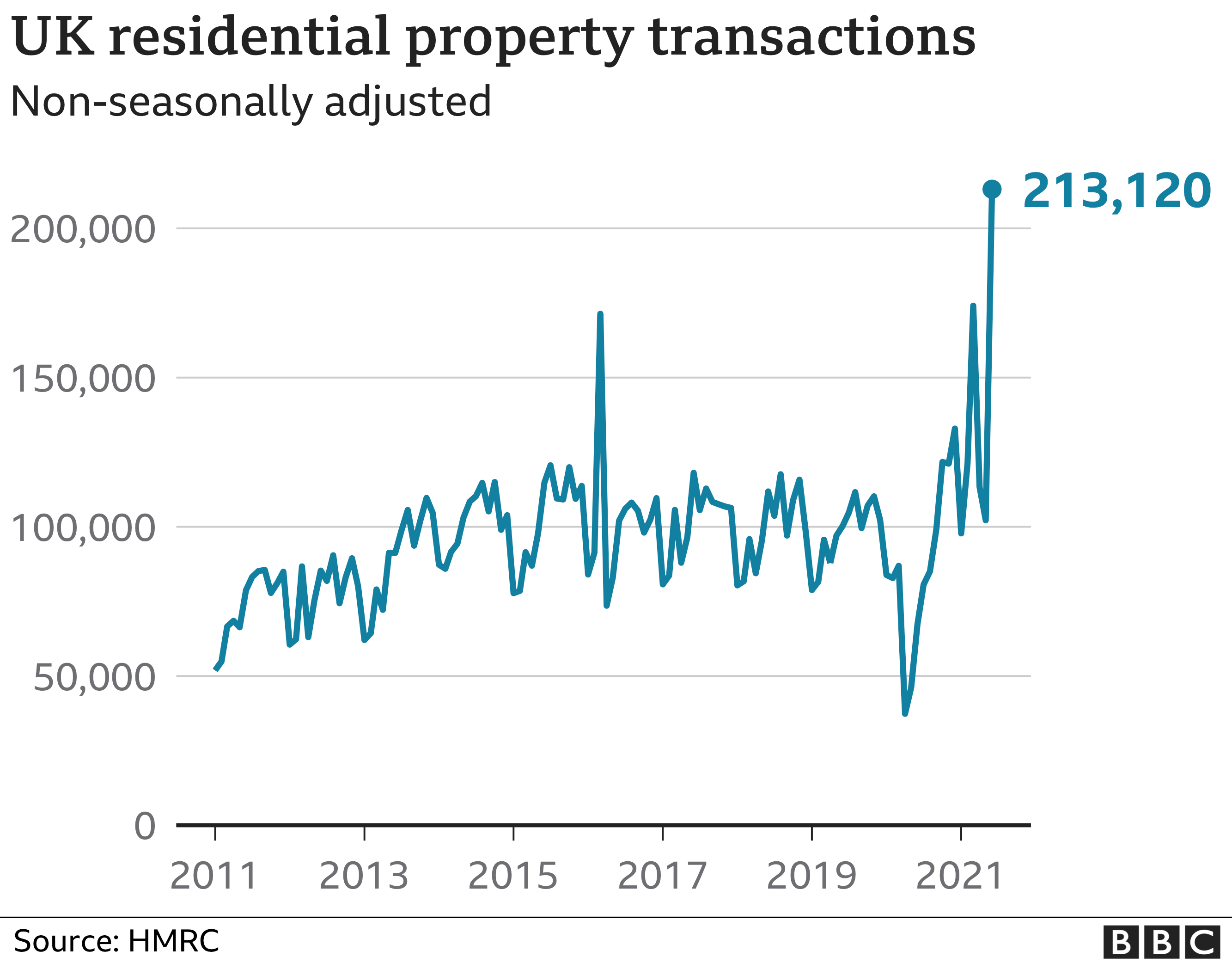 Record sales
In June, sales hit their highest monthly UK total since comparable figures were first collected in April 2005.
The figure was 216.1% higher than the same month a year earlier, and 108.5% above that of May this year.
One reason for the big increase was a rush to complete sales before Covid-related stamp duty concessions were made less generous in England and Northern Ireland at the end of June. In Wales, a similar tax break was withdrawn entirely.
Scotland's concession ended at the end of March.
London estate agent Jeremy Leaf said: "These figures clearly illustrate the frenzied rush to the finishing line for buyers to take advantage before the stamp duty holiday drew to a close.
"However, activity has reduced since, particularly in London where the savings were greatest. Early signs are that sales will be down significantly but we have noticed nearly all of our transactions are continuing with very few renegotiations. This leads us to believe prices will not be markedly different over the next few months."
Sarah Coles, personal finance analyst at investment platform Hargreaves Lansdown, said: "There's been a huge imbalance between buyers and sellers during the spring and early summer, which has meant panic buying, bidding wars, and the return of gazumping."
She said this could lead people to overpay for property.
"It's also easy to feel you don't have any other choice, so you end up pushing your budget and over-stretching your finances. Months down the line, you could seriously regret the lifestyle compromises you've had to make," she said.