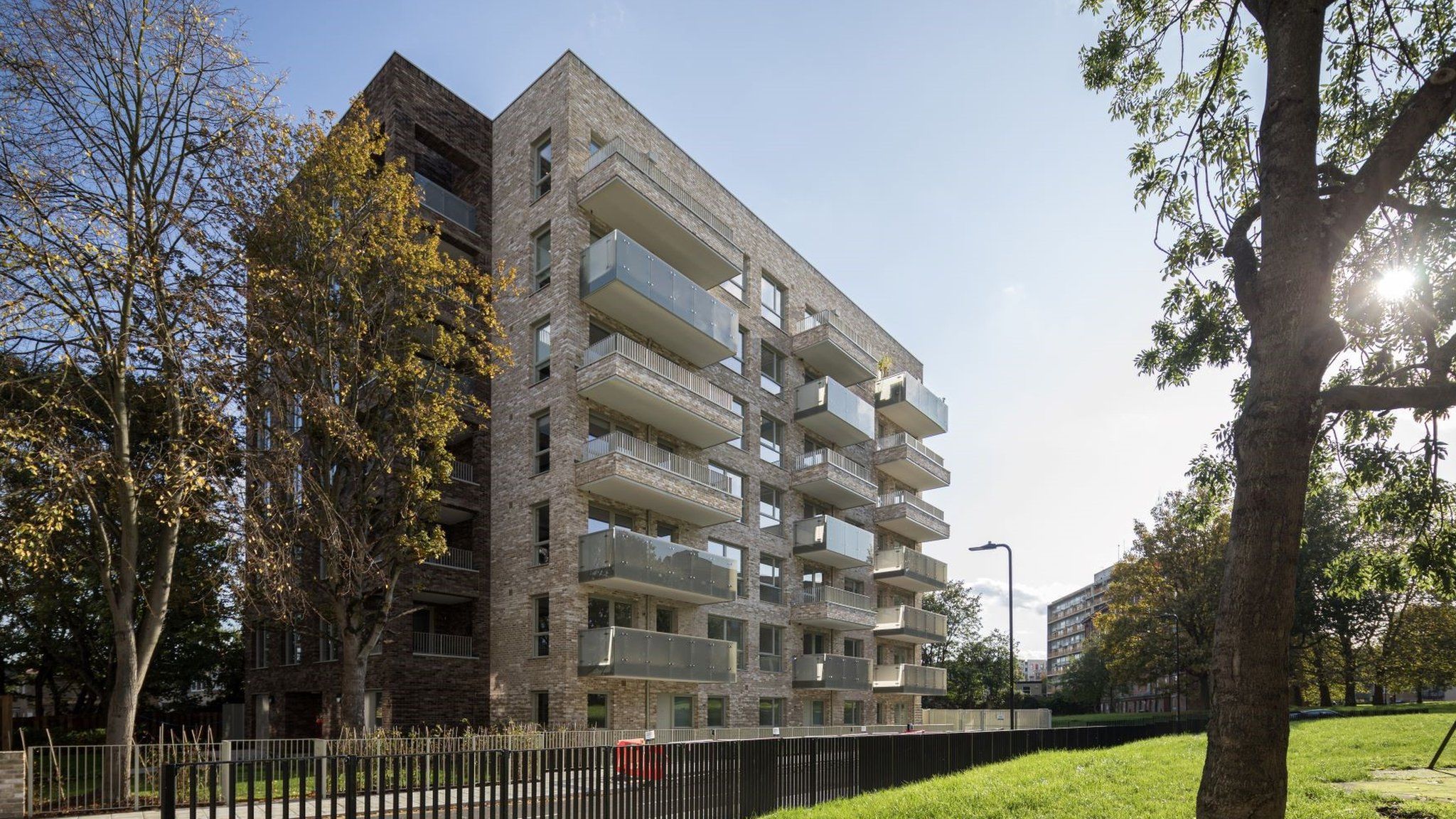 Thousands of leaseholders who bought homes from a major housebuilder will no longer be subjected to ground rents that double every 10 or 15 years.
Countryside Properties will keep rents at the same level as when they first bought their home after a probe by the Competition and Markets Authority.
Countryside is the latest housebuilder to scrap the "unfair" contract terms.
Millions of buyers signed leasehold contracts that campaigners say make homes impossible to mortgage or sell.
The regulator launched its investigation into leaseholds in 2019 because it was worried that leaseholders were facing huge and unexpected increases in the cost of buying a freehold or massive increases in ground rents, which kick in every 10 to 15 years.
The commitment from Countryside comes after the CMA launched enforcement action against four housing developers in September 2020.
These were Countryside and Taylor Wimpey, for using "possibly unfair contract terms", and Barratt Developments and Persimmon Homes over the possible mis-selling of leasehold homes. The watchdog's investigation into Barratt Developments and Taylor Wimpey is continuing.
Andrea Coscelli, chief executive of the CMA, said Countryside leaseholders could breathe a "sigh of relief", following the contract changes.
"No one should feel like a prisoner in their home, trapped by terms that mean they can struggle to sell or mortgage their property," he said.
"We will continue to robustly tackle developers and investors – as we have done over the past two years – to make sure that people aren't taken advantage of."
Some of the biggest names in property have changed their terms recently, while others remain under investigation.
In June, Persimmon agreed for its leaseholders to buy the freehold of their property at a discount, while Aviva, which buys freeholds from house builders, pledged to repay homeowners who saw their ground rents double.


What is a leasehold?
With a leasehold, the person owns a lease which gives them the right to use the property, but they still have to get their landlord's permission for any work or changes to their homes.
When a leasehold flat or house is first sold, a lease is granted for a fixed period of time, typically between 99 and 125 years, but sometimes up to 999 years – although people may extend their lease or buy the freehold.
However, leasehold house owners are often charged expensive ground rent as well as fees if they want to make changes to their homes. A leasehold house can also be difficult to sell.
There were an estimated 4.6 million leasehold dwellings in England between 2019 and 2020, which equated to 19% of the English housing stock. More than two thirds (3.2 million) of the leasehold dwellings were flats and 1.5 million were houses, official figures said.


Katie Kendrick, founder of the National Leasehold Campaign (NLC), said the changes would help people "escape onerous ground rents that make their homes unmortgageable and unsellable".
"We are delighted that Countryside are the next domino to fall in this whole sorry saga of doubling ground rents," she added.
Countryside Properties confirmed it no longer sells leasehold homes with doubling ground rents. It will also remove terms which converted clauses which meant ground rent increased in line with the Retail Prices Index (RPI).
Iain McPherson, chief executive of Countryside, said the housebuilder had "engaged extensively and constructively with the CMA throughout the course of its review to reach this positive outcome for affected leaseholders".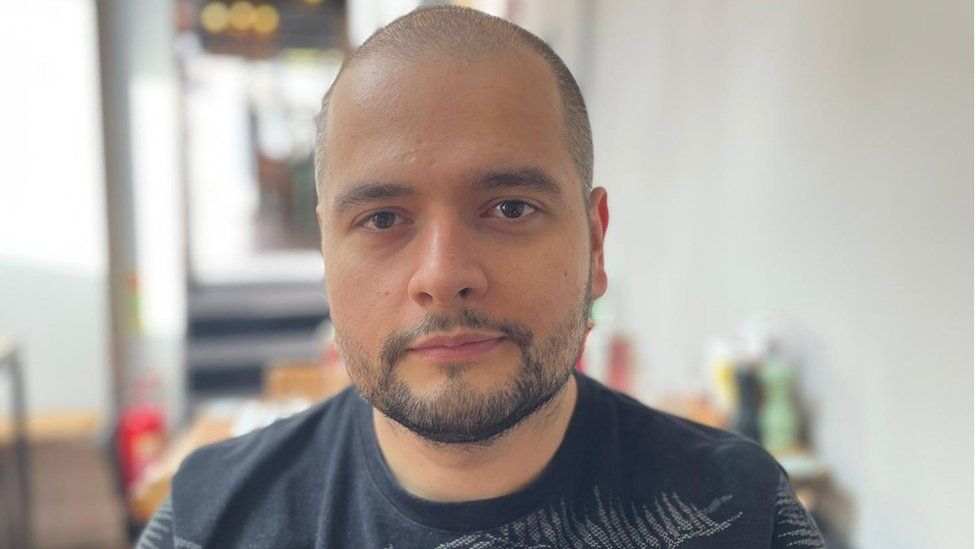 For Baz Jafar, the leaseholder of a one-bedroom flat which was sold to him by Countryside, the agreement to scrap ground rent increases has been a "long time coming".
The 31-year-old, along with many others living in the same block of flats in north London, discovered the onerous clauses "one or two years" after buying the properties.
He told the BBC most leaseholders in the building had used solicitors recommended by Countryside.
"We found we could not really move to different mortgage companies," said Mr Jafar. "We could not really sell [the homes] because mortgage companies found these increased terms unacceptable."
Mr Jafar said when he and others raised the issue with Countryside, the company said rising ground rent payments were "industry standard".
"The whole thing stank from the beginning," said Mr Jafar. "Countryside say they are really happy to come to a solution for leaseholders. People are only affected because Countryside wrote these leases in the first place.
"I'm disappointed that they [Countryside] have not given any admission of liability. I do not think they should be given any credit for what they are doing."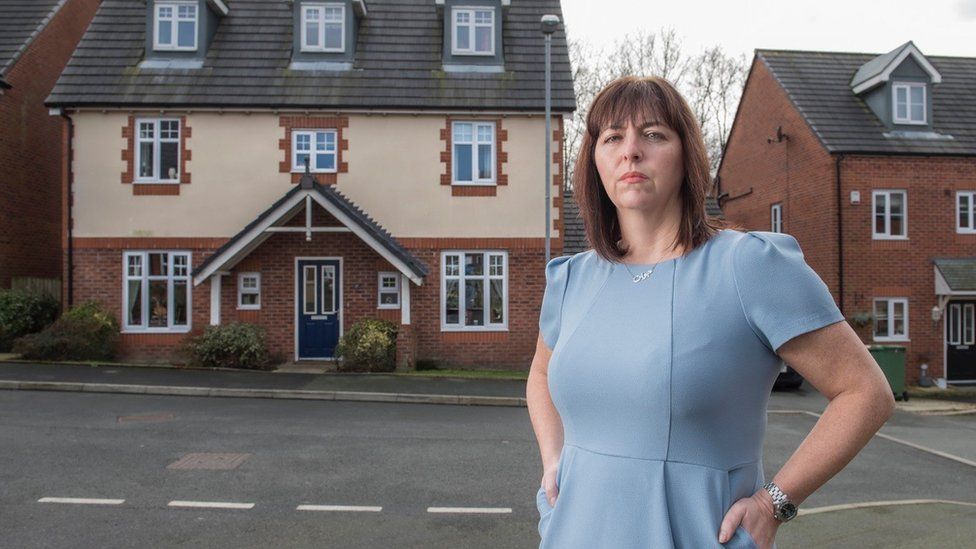 Dr Coscelli said Taylor Wimpey and freehold investors had the "opportunity to do the right thing" to remove "problematic clauses from their contracts".
"If they refuse, we stand ready to step in and take further action – through the courts, if necessary," he said.
NCL co-founder Jo Darbyshire, who lives in a Taylor Wimpey house that was sold in 2010 with ground rent of £295, doubling every 10 years, said it was "about time" for the housebuilder to "do the right thing and match what Countryside are doing".
Taylor Wimpey declined to comment when contacted by the BBC.
Housing secretary Robert Jenrick said said new legislation would "put an end to this practice" by housebuilders for future homeowners, by setting ground rents in new leases at zero.



Ground rents typically start at about £250 a year. Doubling clauses mean that this amount escalates over time. Campaigners often say the leasehold system was not properly explained to them when they bought their properties, leaving them trapped in unsellable homes.
Three firms have now agreed to change their ways, but the CMA is continuing to investigate the use of ground rent by Taylor Wimpey and Barratt Homes. The government is introducing new legislation to scrap ground rent on new leases, but homeowners who have already paid high charges in the past want compensation.
For the four million leaseholders across England and Wales, ground rent is only part of the problem. They do not own a single brick of the building, so they need permission to do any work on the property and can be charged a fee for it.
Developers can also sell on the freehold of your home to investors without telling you. Housebuilders say leasehold does work for some developments, but the system remains controversial and reforms slow.