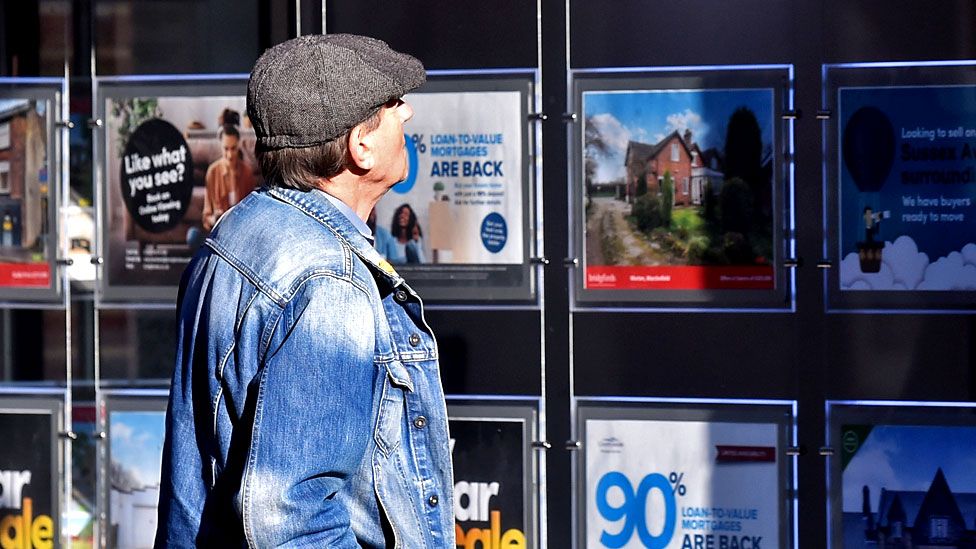 Growth in UK house prices accelerated again last month, with the average property price now £270,027, according to the UK's largest mortgage lender.
Prices rose 8.1% in the year to October, up from an annual rate of 7.4% the month before.
With interest rate rises still on the horizon, the lender said it expected house-buying demand to cool in coming months as borrowing costs rose.
However, these would still be "low by historical standards", it added.
"Raising a deposit is likely to remain the primary obstacle for many. The impact on property prices may also be tempered by the continued limited supply of properties available on the market," said Russell Galley, managing director, Halifax, which is part of Lloyds Banking Group.
October was the fourth month in a row of rising house prices, boosting the annual rate of growth to its highest since June.
The Halifax said the cost of a typical home rose 0.9% in October from the month before, an increase of more than £2,500.
"One of the key drivers of activity in the housing market over the past 18 months has been the race for space, with buyers seeking larger properties, often further from urban centres," said Mr Galley.
Temporary measures such as the cut to Stamp Duty had also helped to lift prices, along with an influx of first-time buyers supported by parental deposits, he added.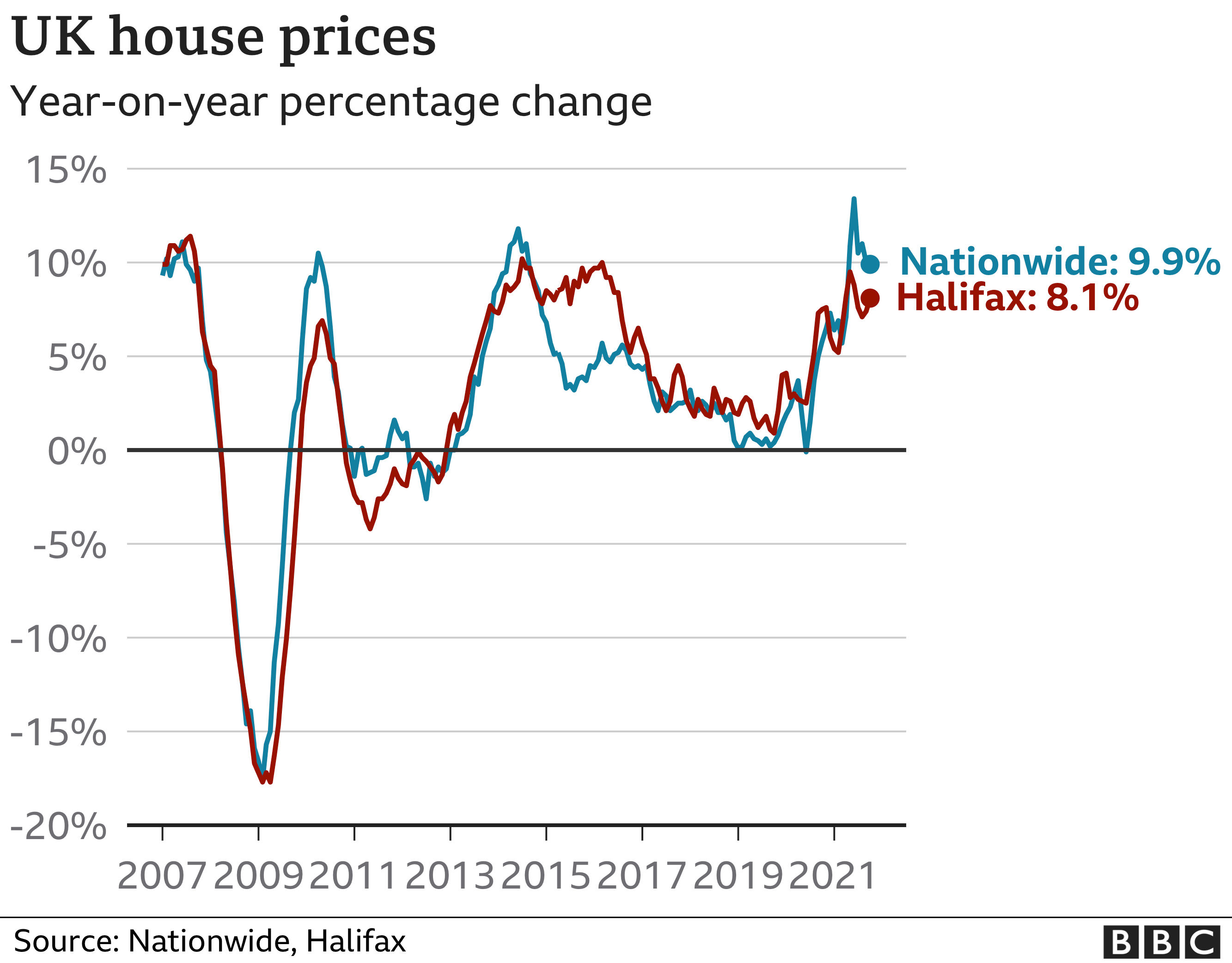 In regional terms, Wales remained the strongest performing area, the Halifax said, with annual house price inflation of 12.9% and an average house price of £198,880.
In England, the North West has returned to being the strongest performing region. Prices rose by 10.4% over the 12 months, with the average house costing £205,881.
Average house prices in London are still far higher than elsewhere in the country at £514,907.
However, the capital saw the UK's lowest house price growth of just 0.8%.
Earlier this week, rival lender the Nationwide said its research showed the price of a typical UK home was now £250,311 after prices rose by 9.9% in the last year.
The building society said prices rose 0.7% in October compared with the previous month.
The limited supply of housing being put up for sale has hit online estate agent Purplebricks, which cut its earnings outlook on Thursday because fewer properties were being added to its platform.
It said it expected instructions from its clients to sell or rent out properties to have fallen by 38% to 22,000 in the six months to the end of October, as compared with a year earlier.