Online estate agent Purplebricks is up for sale after revealing it expects to lose between £15-£20m this year.
It said the potential of the group may be better realised under an "alternative ownership structure".
After being founded in 2012 the firm had dazzling early success but has seen its share price fall 98% from its heights.
The company said it believed that Purplebricks' business and brand has significant value.
It had previously indicated that losses this year would be up to £10m, but will now in fact be bigger, because a strategy to focus on the most profitable regions of the country proved more expensive than expected.
It cut revenue expectations for the year by £7.5m, to £60-£65m.
It said it is not in talks with any potential buyer "and is not in receipt of any approach with regard to a possible offer".
It has appointed Zeus Capital to assist with a strategic review and said the outcome "may or may not result in a sale of the company".
Purplebricks was founded by brothers Michael and Kenny Bruce, who grew up on a council estate in Larne, County Antrim.
The idea was to create a lower-cost, more flexible estate agent by charging a flat rate to market a property.
The company grew quickly and saw early success after listing on secondary market AIM in 2014.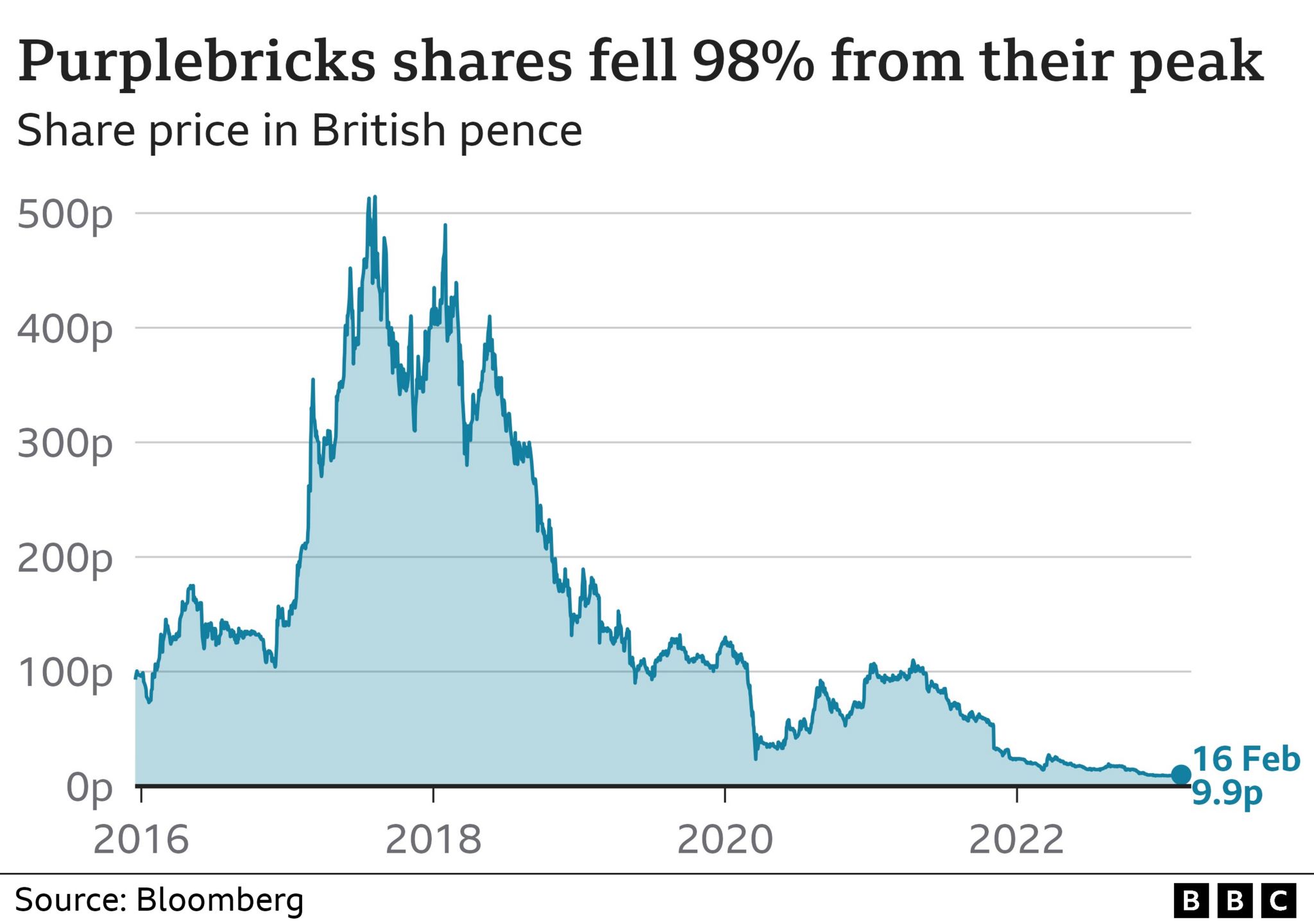 Its share price climbed to 514.5p in August 2017 but soon fell, following a BBC Watchdog investigation into allegations that it had made misleading claims to customers.
On the back of its UK success it had expanded rapidly overseas, opening in Australia in 2016, and in the US and Canada in 2017, but saw losses accelerate as it did so.
It pulled out of Australia and the US after a few years and Michael Bruce left the company in 2019.
Last year one of its top 10 shareholders, Lecram Holdings, called for the removal of chairman Paul Pindar.
While that was rejected by shareholders, almost a third did vote in favour of his removal, forcing Purplebricks to acknowledge "the level of feeling among investors".
In 2022 the company replaced its finance chief after just nine months in the role.