The number of mortgages approved in the UK for people buying a home rose sharply at the start of spring, Bank of England figures show.
The number of loan approvals for house purchases rose 18% between February and March, rising from 44,100 to 52,000.
It reflects signs of greater activity in the mortgage and housing sector following a slump late last year.
However, the recovery remains relatively subdued with March's figure below the average.
The total number of approvals for house purchases reached 62,700 a month on average in 2022. Mortgage lending is also still well down on the last decade, excluding the sudden impact of the pandemic.
Activity slumped after the mini-Budget of September last year during Liz Truss's short term as prime minister. The promise of billions of pounds of tax cuts without explaining how they would be paid for sparked turmoil on financial markets and drove up borrowing costs.
Mortgage rates hit a 14-year high but have since fallen close to the level seen before the mini-Budget. Before and after that event, the Bank of England has been raising interest rates to try to bring down inflation, which charts the rising cost of living.
Earlier this week, the Nationwide Building Society forecast a "modest recovery" in the housing market, as borrowing costs fall.
Many commentators say decreases in UK house prices are unlikely to be as steep as earlier predicted.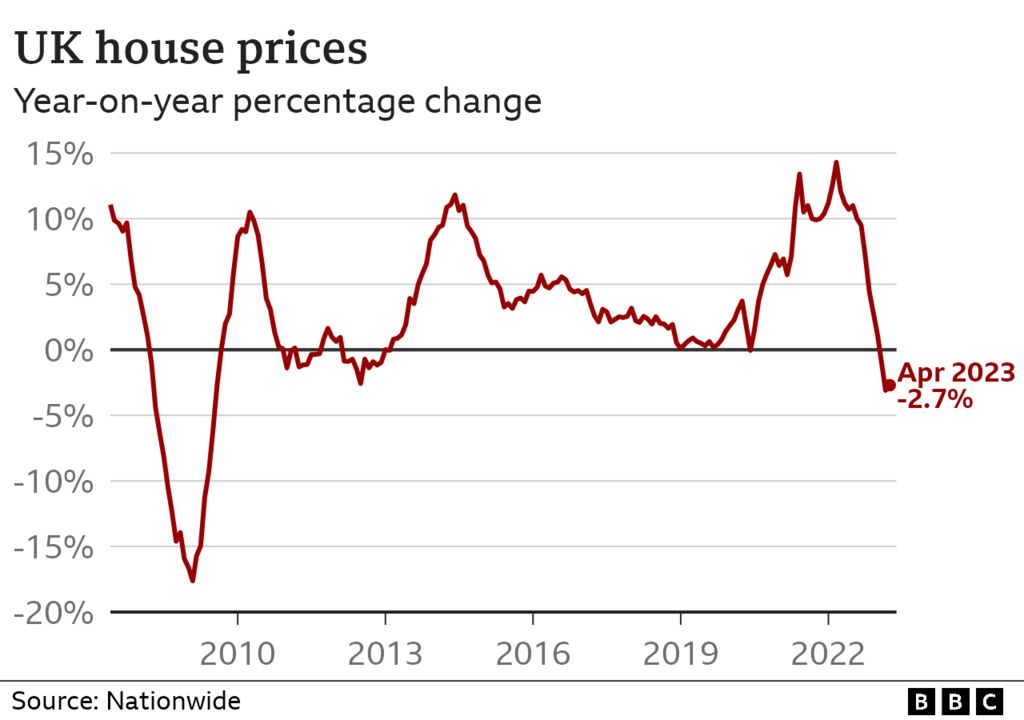 Lucian Cook, head of residential research at estate agent Savills, said the "bounce in mortgage approvals reflects an increasingly stable and competitive mortgage market".
"The ability to better plan their prospective mortgage outgoings has brought buyers back to a housing market that has proved more resilient than we feared would be the case six months ago."
However, he pointed out that rising prices were still putting pressure on potential property buyers' finances.
Spring is generally regarded as the busiest time of the year for activity in the housing market. Traditionally, people tended to wait for slightly better weather for viewings, and activity was higher between Christmas and the summer holiday season.
Looking at households' non-mortgage borrowing, the Bank of England said the annual growth rate for consumer credit rose for the sixth month in a row, accelerating from 7.7% in February to 7.9% in March.
Consumer credit includes borrowing using credit cards, personal loans and overdrafts.
Alice Haine, a personal finance analyst at investment platform Bestinvest, said: "The sad reality is that turning to credit to meet everyday living costs is the only solution for many households."